Enter to Win An All-Expenses-Paid Trip to HCI Live!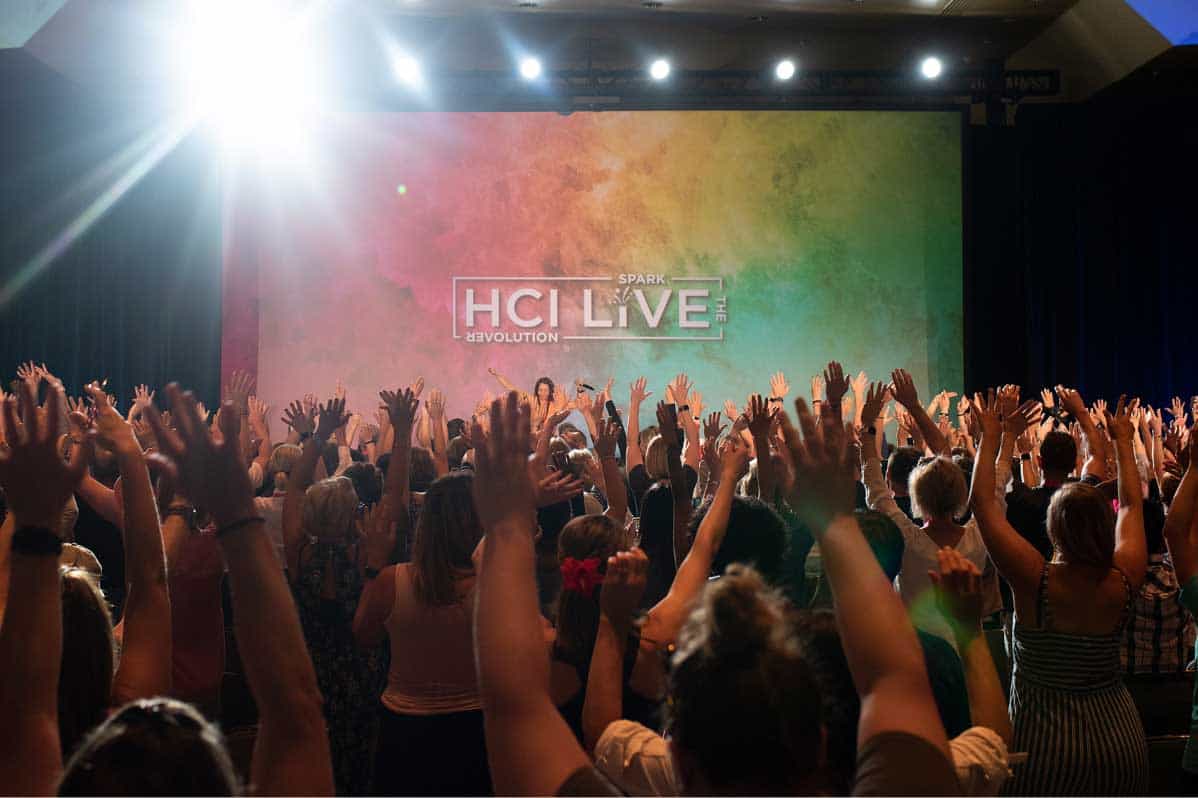 Calling all Heart Warriors!
Help Spread the Health Coaching Revolution!
If you haven't heard, we've recently rebooted our student referral program…and it's better than ever before!
If you're passionate about HCI's mission and want to actively help us spread the Health Coaching revolution (while reaping some pretty cool rewards), we invite you to join our Transformation Ambassador community.
What's in it for you?
Help expand our impact on the world as Health Coaches by introducing your friends who are a natural fit for coaching to HCI.
Join an exclusive community of driven and dedicated tribe members who want to share their love of HCI with as many people as possible.
Earn $500 for every friend you introduce who goes on to enroll at HCI. (That's a 67% increase in our referral rewards!)
Lock in the best tuition discounts for friends.
We're celebrating this reboot to our referral program with an exclusive WIN HCI LIVE contest!
That's right! HCI Live is the most highly anticipated event for coaches and health practitioners and we want everyone in our tribe to have the opportunity to experience its magic.
For your chance to win an all-expenses-paid trip to HCI Live Dallas November 7 – 9 (and a bunch of other cool prizes), all you have to do is:
STEP 1: Become a Transformation Ambassador
Join our Transformation Ambassador program by clicking the link at the bottom of this post.
STEP 2: Refer Unlimited Friends
Once you've opted in to becoming a Transformation Ambassador, you'll be redirected to a page where you can start entering your friends' names and contact information. The person who refers the most friends will have a chance to…
STEP 3: Win A Trip to HCI Live (& Other Cool Prizes)
Here's what the top 10 referrers will win:
An All-Expenses-Paid Trip to HCI Live in Dallas this November (Grand Prize)
4 Hotel Nights at the Fairmont Dallas where HCI Live is Hosted (Runner Up)
2 HCI Live Spark Passes & $100 Amazon Gift Card (Second Runner Up)
$100 Amazon Gift Card (4th & 5th Place)
$50 Amazon Gift Card (6th & 7th Place)
HCI Swag Bag (8th Place)
Habit Change Journal (9th Place)
Habit Change Affirmation Deck (10th Place)
To get in on the contest, click here to become a Transformation Ambassador. May the best coach win! 😉
MORE TO EXPLORE
You Might Also Like