LEVEL UP
COACHING
Private TCM & Business

Coaching
Virtual Retreat For

Momentum
Mastermind With High Level

Community
What is Level Up?
Level Up Coaching is exclusively for Coach Mastery grads or soon to be grads. If private coaching, retreats with us and ongoing community sounds like your jam, then join us for Level Up. We priced this to be super affordable, this is not a high end mastermind group… but it does have high end mastermind features.
Praise for Level UpJoin Level Up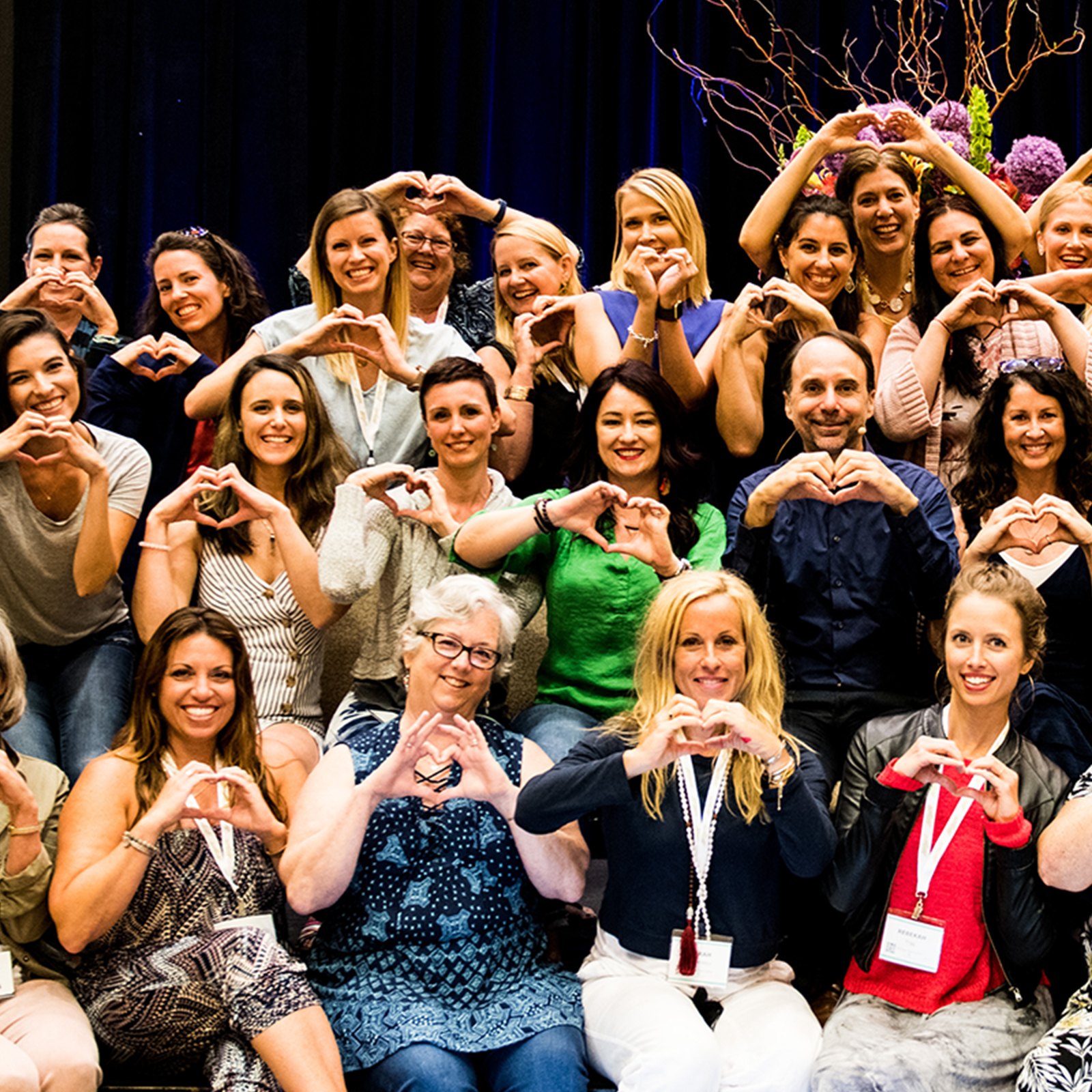 Who Is Level Up For?
Level Up is perfect for you if you have graduated from Coach Mastery (or soon to be graduated) and are wondering where to go next for ongoing mentorship.
It's perfect for you if you love the HCI community and want to stay intimately connected or…
And it's also perfect for you if you've been out of orbit for awhile since graduating and you'd love to come back for the inspiration, the deepening, the community…
We love this community so much. Truth be told, WE don't want the journey with you to end!
With all that you've done and invested, you don't need more content.
You don't need another program.
What you do need at this stage is implementation — taking what you've learned and putting it into ACTION!. ❤️‍🔥
TEN PRIVATE COACHING SESSIONS
In these 90-minute coaching sessions, you have one-on-one time with an Empowerment Coach, where you choose what to work on. Inner-game (TCM) work? No problem. Outer-game (Business) work? You've got it! The choice is yours, each and every time. ($2500 Value)
SUMMER 2023 VIRTUAL EVENT TICKET
Gain access to one-of-a-kind content with a ticket to our HCI Summer 2023 Retreat! You'll attend customized breakout sessions exclusively held for Level Up Coaching students, hear from our dynamic speakers and renowned guest experts, and mastermind with other Coach Mastery grads. ($5000 Value)
ONGOING GUIDANCE, COMMUNITY, & CONNECTION
Building a business doesn't have to feel isolating. Receive an invite to our members-only Facebook group to idea swap, uplift, and encourage fellow Level Up classmates. (Priceless)
Love For Level Up
Our health coaching curriculum is based on cutting edge psychology, brain science, nutrition, intuitive listening, habit change and healthy lifestyle design.
I am so thankful for Level Up Coaching! After finishing TCM I was not ready to let go of the support and structure HCI provides. Having the 9, 90 min sessions really was a breath of fresh air as I worked on building my coaching business. Going to retreats has helped me continue to learn, grow, and build amazing relationships. It has been great to have the option of either a TCM or BA coach. My Coach was firm, kind, insightful, fun, and an overall amazingly talented coach. With her help, I was able to let go of many limiting beliefs and really step out of my shell. She helped me become more confident in building my business, and with her help, I am taking empowered action in my life and business. Thank you, Stacey and Carey, for providing the option of Leveling Up. I would not be where I am today without it.

– Jennifer Nielsen Fernandez
I signed up for Level Up Coaching before I finished my Mastery training. I knew that I still needed work to build my fledgling business and also needed more help overcoming those outdated beliefs, doubts, and identities that have kept me from thriving on my own. I have always felt that I can promote the crap out of anyone else, but when it came to promoting myself that it was selfish, self-aggrandizing, and just in general bad taste. I knew I had the experience and skills to walk beside people as they shifted their own outdated crap, but being able to tell them in a way that was clear and aligned was still out of my reach. In a nutshell, Level Up Coaching gave me the support that I still needed to begin growing my business. With each BA and TCM call, I could feel myself moving closer and closer to the precipice, and I'm about ready to strap on my glider and soar!

– Melissa Holman
I was so excited when Stacy and Carey announced they were adding Level Up Coaching! I knew I wasn't ready to be without more support as I continued to evolve my coaching business. I loved having 9 sessions that were all 90 minutes. I was happy to hear that we got to choose either TCM or Business focused sessions. My favorite sessions were the ones with coaches who are proficient at both, because often times I needed a bit of both. Thank you HCI for coming up with this next level offering! I finally feel like I've grown up as a coach. I am working with clients in my niche!

– Krista Hoffman
When I heard about Level Up, to be honest, I didn't think twice – more coaching sessions, retreat, special bonus! I was surprised about the low cost for such a tremendous benefit. I don't regret any penny spent with HCI. My personal growth, mindset and how I live my life right now will never be the same. I am so grateful for Carey, Stacey, Kari Morin, Lisa Callahan and all of you, my Tribe!

– Gabriela Velasco
My truth: I have SUATMM Syndrome in regard to HCI. Shut Up And Take My Money When I learned about Level Up Coaching, I was the 2nd person at the table to sign up… it was so important to stay "in the room" with my HCI family. Level Up has been an incredibly potent balm in a much-needed crazy time in my life. Everything from my home life to my marriage to my physical health and especially my business!

– Jenny Beecher
The truth is, your investment in Level Up Coaching simply covers costs. This is our gift to you for investing so much of yourself, your time, and your resources into this community.
We're so excited to continue supporting you as you become the best coach, the best business owner, and the best person you can be.
Invest in Full today for

$1997 USD

for the best deal!
2 EASY PAYMENTS OF
$1100 USD each
for a total investment of $2200
Need Help Or Have Questions?
We're happy to help answer any questions you might have and help you make the wisest choice for you.