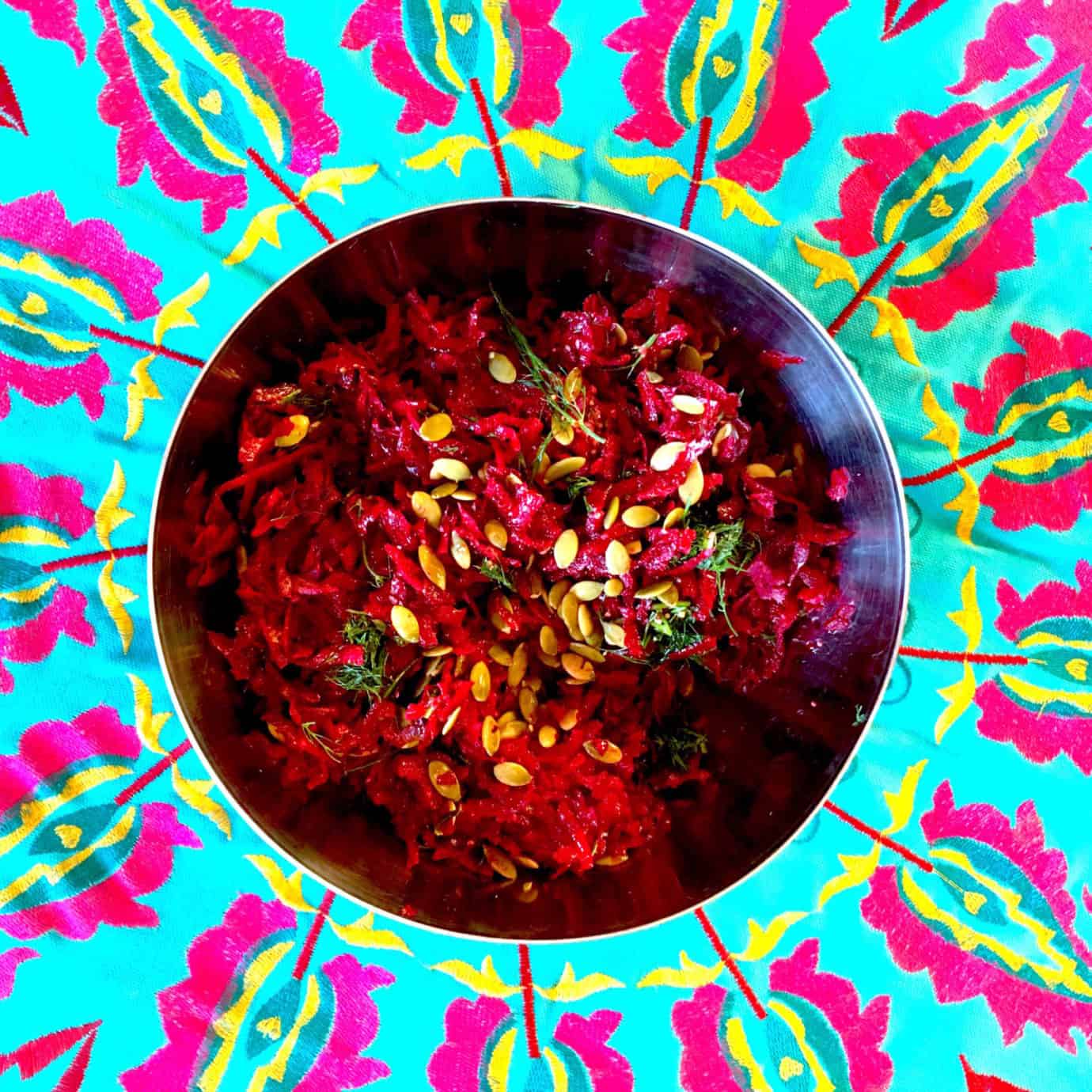 Sometimes you've got a bunch of beets, a grater and not much time on your hands.
And guess what? You can make a killer Raw UpBeet Slaw in under five minutes with this one ingredient and this one kitchen tool and simply toss in whatever seeds 'n herbs you have lying around in your kitchen!
Beetroots are mega immune boosters—high in Vitamin C, fiber, Vitamin B folate and essential minerals like potassium (for nerves and muscle function) and manganese (for bones, kidney, liver health).
And beet leaves are crazy nutritious—rich in calcium, iron and Vitamins A and C) Best to boil the leaves in a bit of water to make them soft and tender or steam them and simply toss them into your raw slaw!
Raw UpBeet Slaw
1 bunch of beetroots
Seeds (pumpkin and/or sunflower)
Herbs (dill and/or parsley)
1 tbs Olive oil
1 tbs white wine vinegar or apple cider vinegar
1 tsp dijon mustard
What to do:
Peel the beets
Grate the beets
Toss in your seeds 'n herbs
Drizzle with oil 'n vinegar and a dash of mustard (optional)
This slaw is amazing as a light lunch or as a side salad for lunch or dinner.
Leave a comment below and let us know how upbeet was your slaw? 
Wanna find out more about becoming a Health Coach? Call (877) 914-2242
MORE TO EXPLORE
You Might Also Like