Sweet News: Added Sugar Must Be Listed On Product Labels Or Else…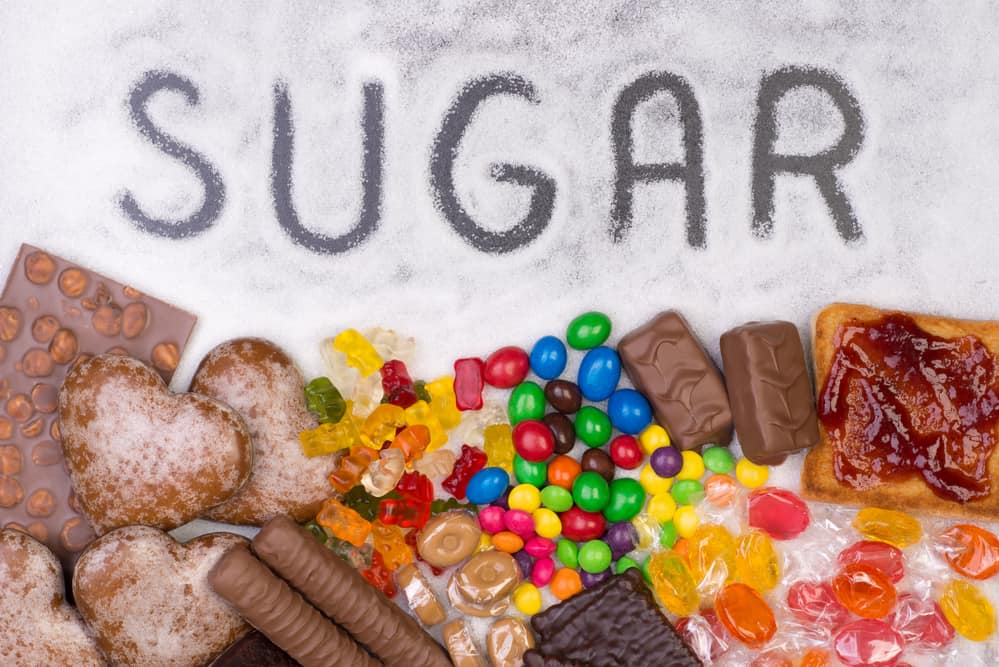 This new sugar-on-labels rule is a huge breakthrough for consumers who, for the past two decades, has been duped into believing products—from sodas, energy drinks, fruit juices, dairy desserts and candy to pasta sauces and bread—contain no added sugars simply because that's what it says on their labels.
Well the time has come for us to remove our blindfolds because the Food and Drug Administration (FDA) has announced super sweet news:
All packaged food and beverage labels will now be legally required to list how many grams of sugar their manufacturers have added and what percentage of the recommended daily maximum that constitutes.
Sadly, the only change to what food labels have been required to list since 1994, occurred ten years ago with regards to trans fats being listed as a heart risk. (A gross understatement considering the stuff is potentially fatal especially because of how much hidden trans fats we actually consume and the fact that a product with less than 0.5% trans fats can list it as zero even though it is still toxic at below 1%.)
Now, however, you, the consumer, will know better. You will be able to read the label of your favorite brand of low-fat blueberry yogurt and know that it has three or four teaspoons of added sugar per serving. And you'll also now know that your 20-ounce Coke bottle contains a whopping 130% of the daily recommended maximum for added sugar.
We will start to realize the shocking truth that the amount of sugar we've been consuming daily is a hell of a lot more than we think. And hopefully, we'll do something about it thanks to this new rule, which, if anything, is an added incentive to steer clear of these unhealthy products and create habits that help us choose healthier options.
Up until now, consumers have been well informed about how much carbs, fats, sodium and cholesterol are in manufactured products simply because it's been written on product labels, and that's great because this is important information for us to know for the management of our own health. Yet with regards to the actual sugar content in products, we've been made to remain ignorant.
No more. We can surely unanimously agree by now that sugar is a major contributor to the pandemic of obesity and diabetes and many other less mentioned (but no less severe) health concerns like fatigue, depression and addiction so it's about time the government enforce this rule to help protect our sweet tooth from rotting.
Comment below and let us know what you think of this new sugar rule. We wanna hear from you.
MORE TO EXPLORE
You Might Also Like