What is a Health Coach?
Is Becoming a Health Coach the right path for you? Read on to learn more!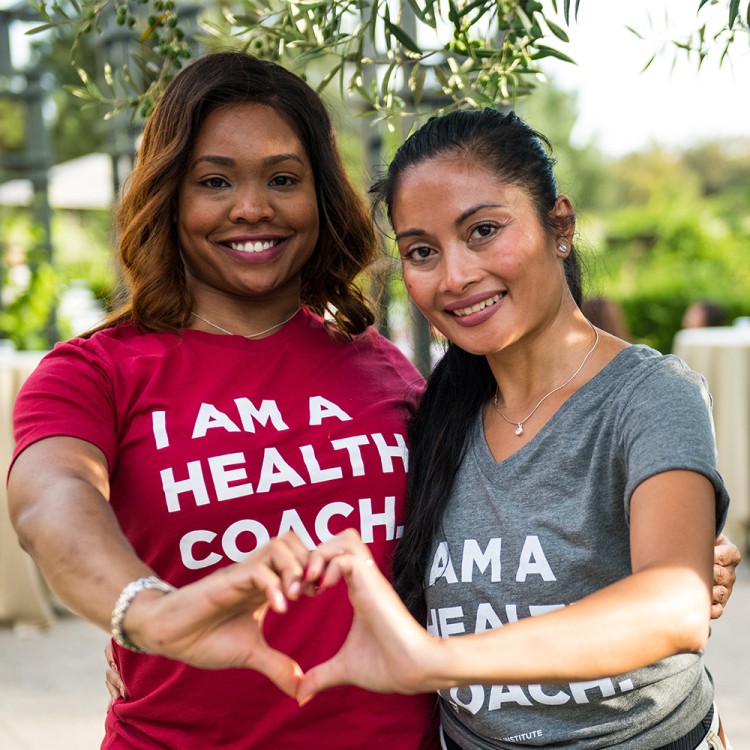 Transformation Starts with YOU!
If you…
are a good listener & people come to you for advice often
feel a jolt of euphoria and satisfaction when helping others
nurture your body and mind with nutrition and movement
love learning and self improvement
are a self-starter and LOVE making your own schedule
have a strong desire to do meaningful work that makes a difference in the world
Then you will love The Definitive Guide to Health Coaching and should download this free e-book right now!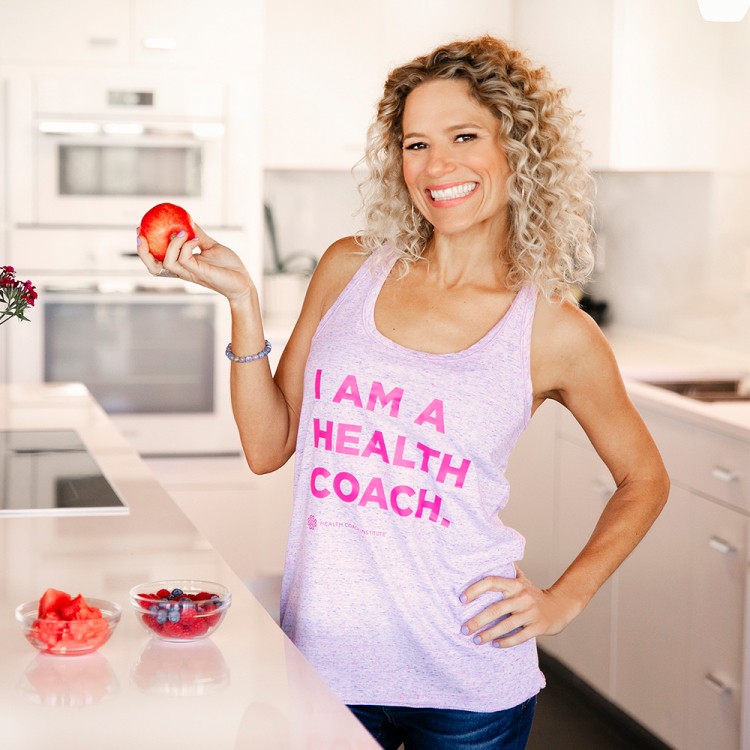 At Health Coach Institute, we define a holistic Health Coach as:
A trained professional who is passionate about healthy living in every area of life, and wants to help others make that commitment to healthy living, too.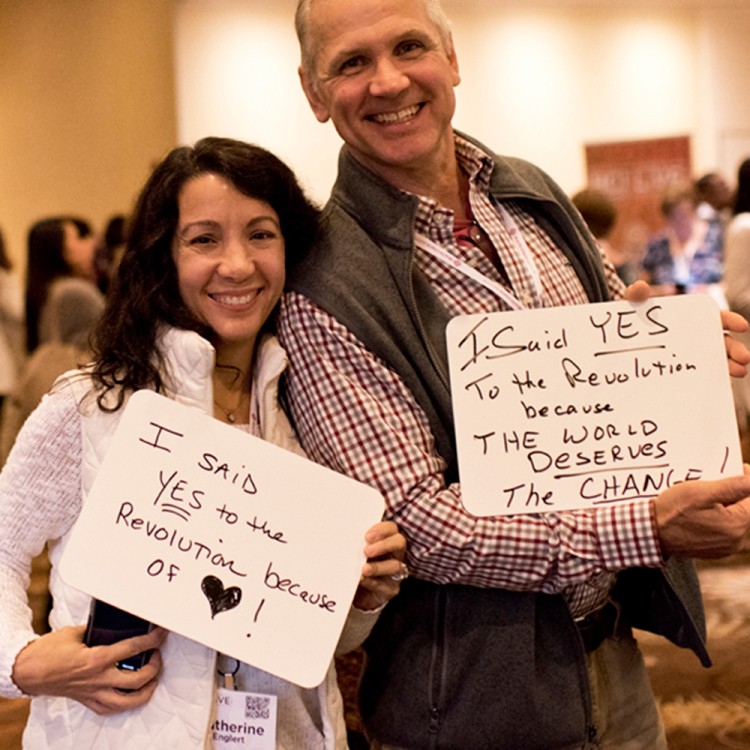 A Health Coach is
someone who cultivates health and aliveness in others, helping them make needed change in their lives and step into the boldest version of themselves.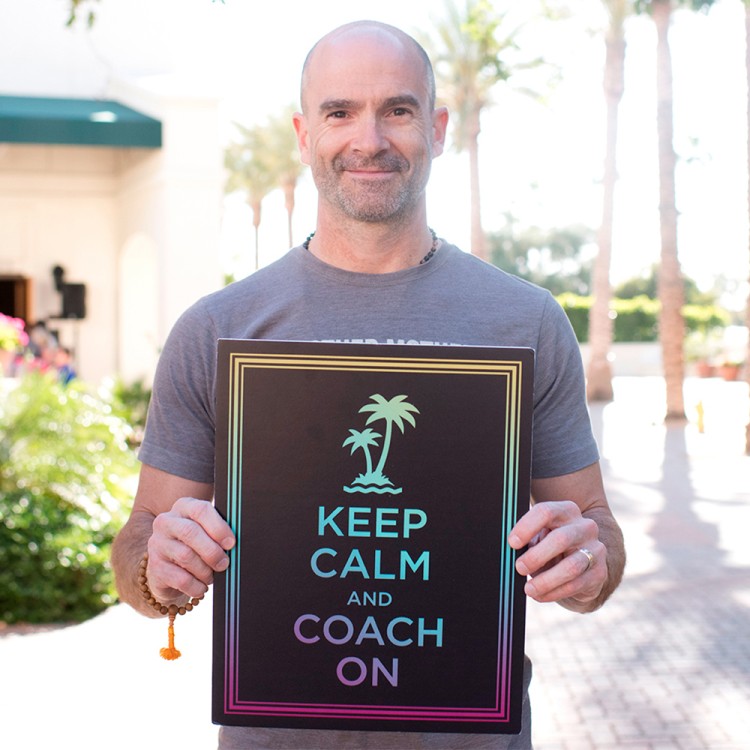 A Health Coach is
a motivator, guide, accountability partner, inspirer, confidante, cheerleader, resource, champion for your personal success and well-being, and Master of Habit Change™—all rolled into one!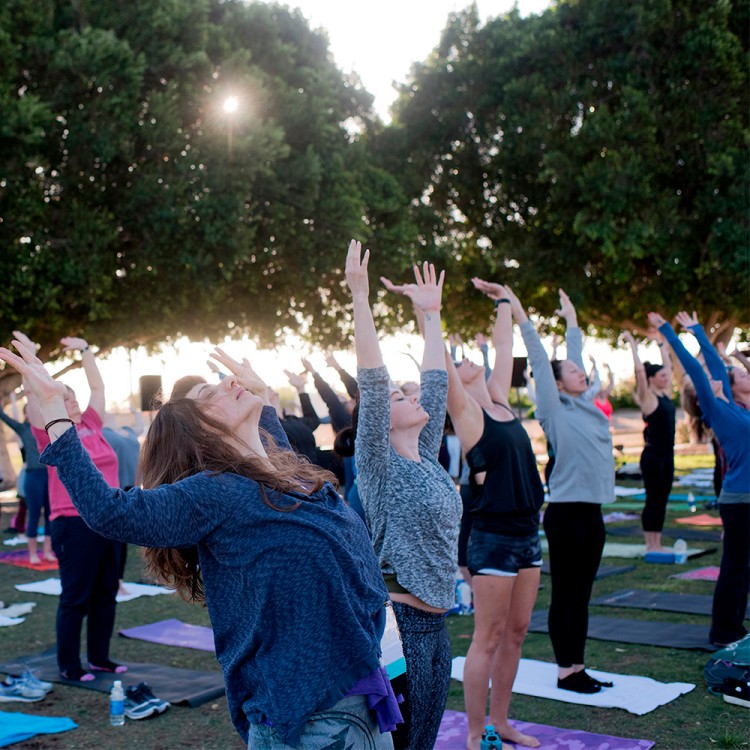 What do we mean by Master of Habit Change™?
Your role as a Health Coach is to help clients master healthy habits that serve them for life and to address any underlying issues that may be preventing them from following through with their goals.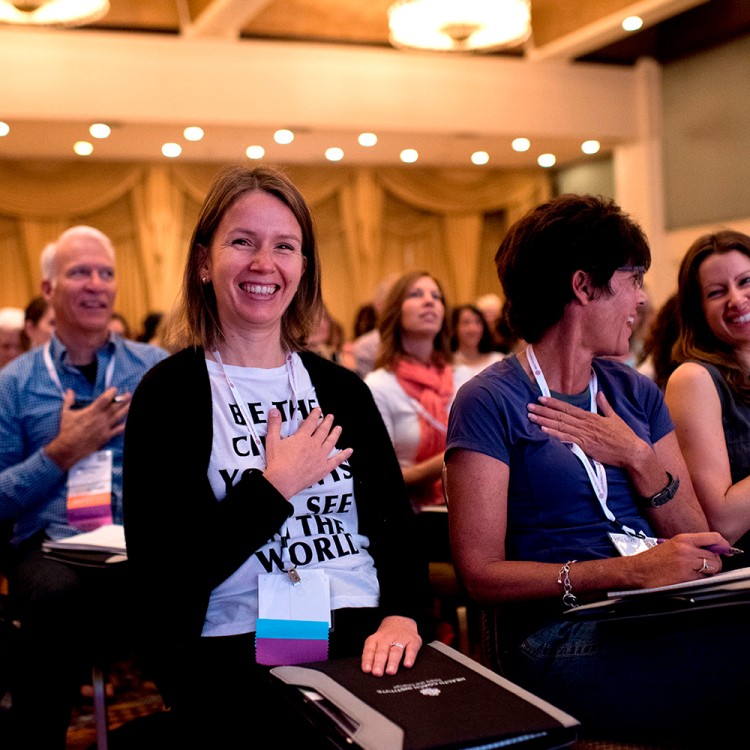 A Health Coach is NOT
a medical professional, nutritionist, or therapist. Health Coaches don't analyze, diagnose, or interpret. They have their own very specific, very important role to play in wellness, which we'll get into in more detail below.
Health Coaching: What it Is and Why It Matters
Health Coaching is a service-based profession wherein a trained coach works in close partnership with a client over a period of time (usually a minimum of 90 days) to achieve a desired health outcome.
Coaching was once a little-known profession, but it's been rapidly on the rise in recent years as global health has reached a crisis point. At Health Coach Institute, we believe that in 10 years' time, everyone will have a Health Coach.
Why? As a society, we're more unhealthy, stressed, exhausted, overweight, overworked, and burnt out than we've ever been before. Lifestyle diseases like heart disease, diabetes, and obesity are at an all-time high, and the current healthcare model's answer is to spend money, time, and energy treating disease reactively instead of investing in preventive medicine. In fact, according to the CDC, 86% of all healthcare dollars ($2.9 trillion and growing) are spent treating chronic diseases.
This is where Health Coaches come in. Health Coaches are at the forefront of a massive paradigm shift in the way we approach healthcare. In fact, we believe they're the FUTURE of healthcare…and others agree!
According to the book, The Sage Handbook of Coaching, "The dissemination of coaches and coaching principles across the healthcare spectrum – to leaders, the provider workforce, and the entire population in clinical, corporate, community and consumer settings – is positioned to make a vital contribution to the reinvention of healthcare systems globally."
Instead of treating symptoms, Health Coaches focus on disease prevention, total body health, and getting to the root cause of illness. Health Coaches help people improve their health and happiness, change their habits, and empower themselves to be advocates for their own well-being.
Did you know that some scientists believe up to 95% of human behavior is a result of habit? That's why so many of us struggle to make lifestyle changes that stick, even when we know we need to and our resolutions are strong. We're creatures of habit…which is why it can be so difficult to make drastic changes with no support or accountability to help us follow through.
Health Coaches intervene in that space between the gravitational pull of habit and the desire for lasting change. They help people cross the divide.
Doctors, dieticians, and other practitioners often don't have the time or the skills to help their clients stay motivated and follow through to get lasting results. Without the right support and accountability, clients default to old habits and the vicious cycle continues, or gets worse, with often disastrous results.
That's why more and more individuals and corporations are turning to Health Coaches for help getting healthier and following through with their health and wellness goals. They recognize the expertise, accountability, and support coaches can provide with healthy lifestyle design and facilitating positive behavioral change.
A client may choose to work with a Health Coach if they want to:
Lose weight
Increase energy
Reduce stress
Discover how to use food as medicine
Adopt a healthier lifestyle
Prevent or manage lifestyle disease
Improve Fertility
Bypass traditional medicine in favor of natural alternatives
Be happier
Take a holistic approach to health (mind, body, spirit)
Feel more vibrant and alive
Improve mental clarity
What is a
Health Coach Exactly?
A Health Coach's role is to help clients set health-related goals, create an action plan to achieve those goals, break negative patterns and habits, and replace them with healthy ones that serve them.
Health Coaches work with clients to better understand their current experience (and how they got there) and empower them to create a different experience. They help clients follow through with their goals by offering ongoing support, accountability, encouragement, and guidance.
Health Coaches help clients in 5 big areas of life:
Health

Money

Love/relationships

Career

"That which is greater" (God, the universe, or whatever greater power moves you)
They help clients assess those 5 big areas and get clear on new habits they want to create. Through the transformative power of coaching, Health Coaches then help their clients turn those new habits into automated routines.
The Health Coaching relationship between coach and client is a collaborative partnership in which the relationship continually seeks to empower the client. Health Coaches don't provide all the answers for their clients…they hold the premise that the clients hold the answers to the challenges they may be facing—even if the answers may appear to be hidden, muddled, or obscured.
A Health Coach's skill lies in knowing the right questions to ask to empower their clients and bring the answers inside to light, thereby expanding the menu of choices available to the client to create what they desire.
What Does a Health Coach Do?
Health Coaches get to know their clients intimately by listening closely, asking pointed questions intended to help clients gain clarity, and observing their behavior, thoughts, and actions. They act as an unbiased observer, identifying patterns and limiting beliefs that could be hampering their decision-making and hindering growth. Ultimately, they help clients master healthy habits through a 5-step process: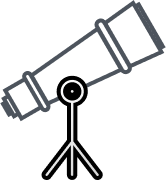 1
Create the vision
First, Health Coaches help clients paint a picture of the healthiest, most alive version of themselves and all the ways this new version could transform their life.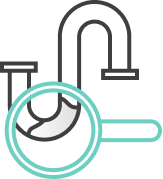 2
Uncover the stuck
Next, a Health Coach works with clients to uncover the underlying reasons for staying stuck, identifying routines and triggers that are cueing misaligned behavior.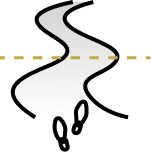 3
Interrupt patterns
Then, they work with clients to break the negative patterns that are holding them back from what they desire.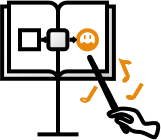 4
Orchestrate change
Next, they ask catalyzing questions that create new neural pathways (or beliefs), making clients' wrong habits feel difficult and right habits feel like the easy, obvious choice.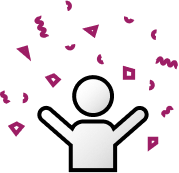 5
Live the NEW NORM
Finally, they work with clients to automate their new habits into their everyday life so that they are engrained and effortless.
How Do Health Coaches Work with Clients?
Health Coaches work with clients in a number of ways, including but not limited to, developing individualized plans to help them achieve specific health and wellness goals they've set for themselves, and/or implementing the healthcare directives given to them by their doctors or other healthcare professionals.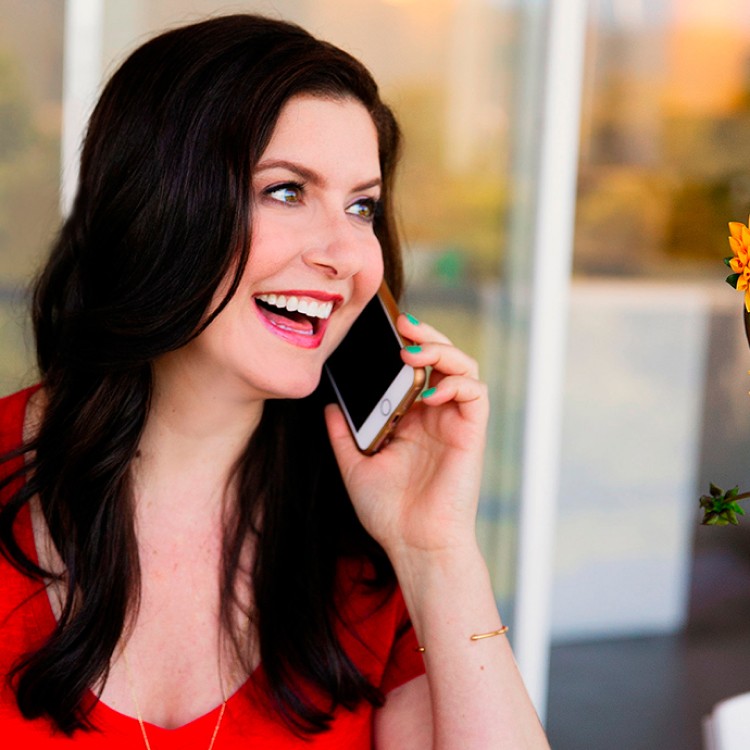 Virtual Coaching
This mode of coaching is on the rise and offers a major benefit in that it allows Health Coaches to work with any client, no matter where in the world they live. This benefits clients as well because they aren't limited to coaches only in their direct vicinity who may or may not be able to offer the type of expertise they're looking for. Another plus for both coach and client is that virtual coaching offers more scheduling flexibility, to accommodate both parties' unique needs. Virtual coaching may take place via the following formats: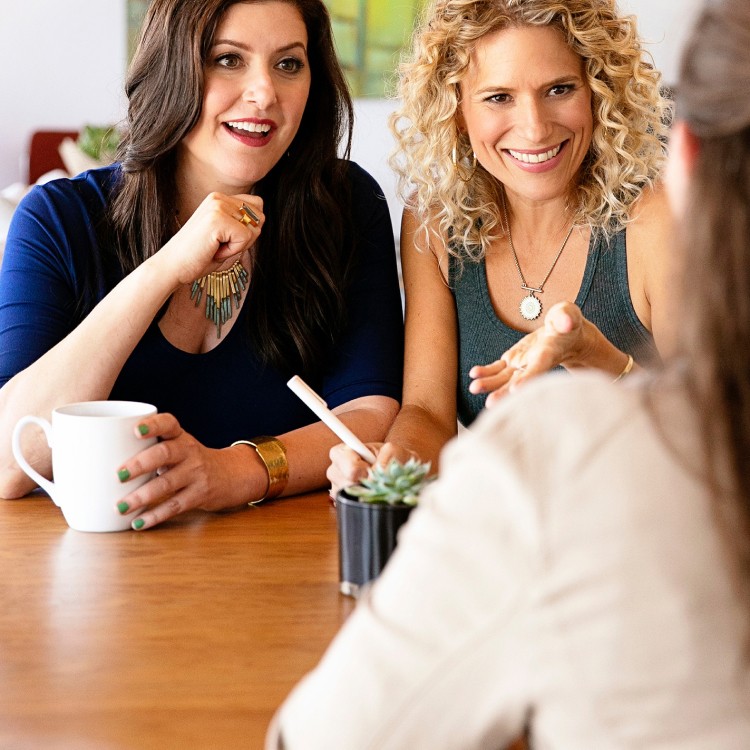 TELEPHONE COACHING
Coach and client meet by phone for anywhere from 30 minutes to an hour, depending on the coach's preferred session length. The coach may call the client directly or may provide the client with a conference line to call into. The benefit of using a conference line is that some can be recorded and then shared with the client, offering them an easy way to revisit "aha" moments in their session or remind themselves of something they may have forgotten.
VIDEO COACHING
Some clients prefer a more personal touch where they can meet with their coach face-to-face. Programs like Zoom, Skype, and Google Hangouts provide a deeper level of connection and intimacy. Using the selected program's chat feature, coaches can even share links during the session to resources their clients may find useful.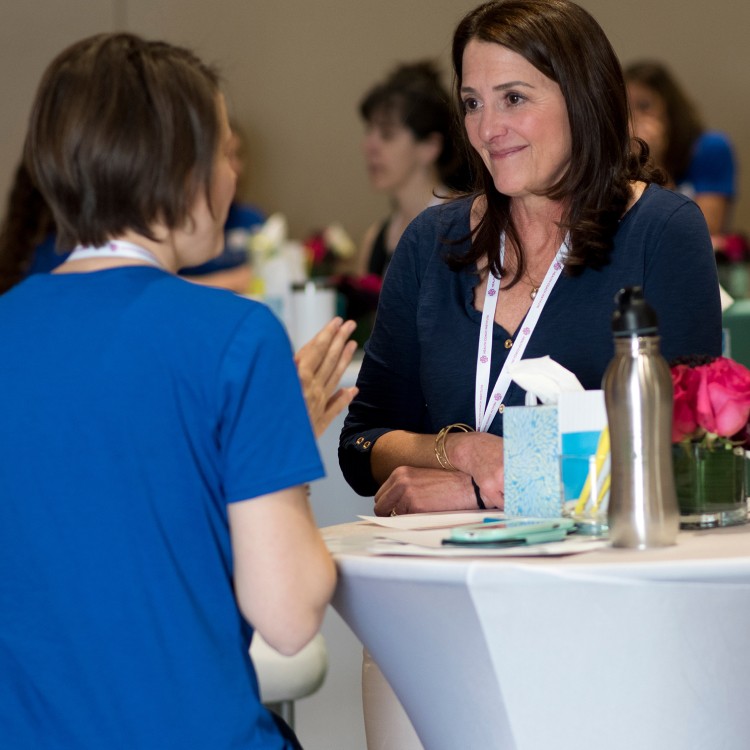 In-Person-Coaching
If a client lives in close proximity to their coach and would prefer to meet in person, a Health Coach can offer the option to meet face-to-face. Some coaches decide to set up physical offices, while others rent space by the hour or meet clients in a neutral public setting like a coffee shop.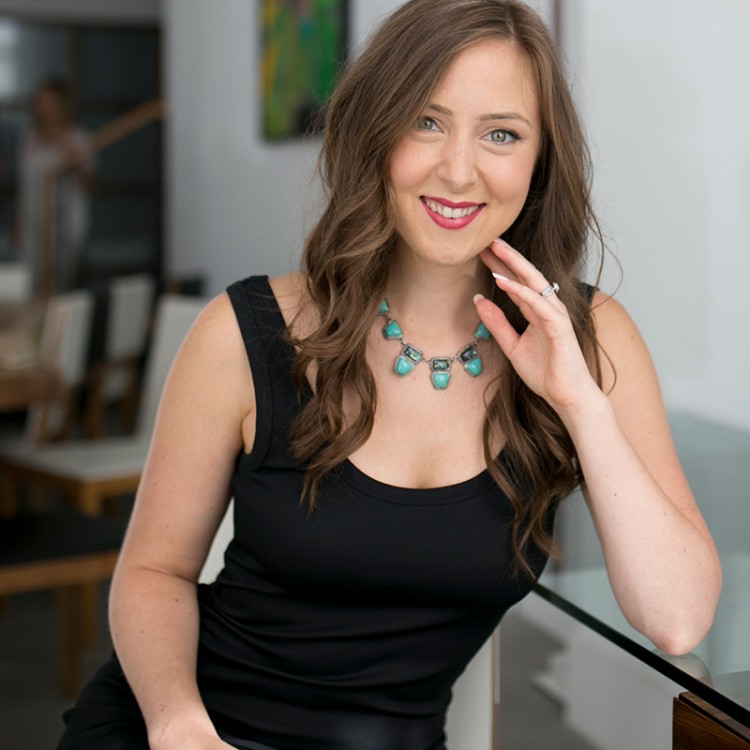 A Day in the Life of a Health Coach
Most Health Coaches agree, one of the best parts of a coaching career is that it offers unparalleled freedom and flexibility to design your ideal work day. Just ask Holly Toronto! Holly graduated from our Become a Health Coach program in June of 2015, and says one of the things she loves most about Health Coaching is how dynamic her days are.
Meet Holly, a Body Image Coach living in New York City:
I worked in the fashion industry for 7 years before becoming a Health Coach. The hours were grueling and I rarely felt fulfilled when I would come home after a 12-hour day. Body image issues are extremely prevalent in that industry, and I was one of the many who fell victim to the pursuit of thinness through disordered eating and over-exercising. I look back at that time in my life with a lot of gratitude and compassion because it brought me to where I am today as a Body Image Coach.
Read More
Close
Today, I support women and men in finding freedom from body shame and food fixation. I use a non-diet, pro-self care approach that focuses on cultivating a peaceful relationship with the body and food, while avoiding deprivation, restriction, guilt, or shame. From this place, my clients are able to make empowered decisions for their health, feel amazing in their bodies, and live the life they desire.
A Day in Holly's Life
6 am I wake up and start the day with meditation and journaling so that my mind and heart can be prepared to show up powerfully during the day for my clients and whatever else I'm intending.

7 am On most days, I do some sort of movement for about 30 minutes. Movement for me isn't about burning calories, changing my body, or trying to compensate for the food I eat. For me, it's all about getting out of my head and into a body in a way that feels really pleasurable. Sometimes that might look like going for a run, while other times it looks like dancing around my living room to my favorite songs.

8 am I'll have breakfast and that's also motivated by pleasure. Something that extreme dieting teaches us is to ignore pleasure and focus on calories or macronutrients. What I've learned for myself and what I teach my clients is that finding pleasure and satisfaction with food is more nourishing, sustainable, and loving towards the body. Sometimes that means I'll have a couple pieces of homemade banana bread or maybe a smoothie. Whatever I eat usually has a hefty portion of almond butter.

9 am I shower and get ready for the day.

10 am – 1 pm Client time.

1 pm – 2 pm I have lunch, walk, or check in on emails (this will look different depending on the day and how many clients I'm seeing). Lunch always takes top priority. Honoring my hunger and welcoming pleasure into the eating experience has completely changed both mine and my clients' relationships to food. We get to feel more at peace and autonomous when it comes to our food choices.

2 pm – 5 pm Afternoon client time.

5 pm – 6 pm I'll answer emails and make a mental note of what needs to be done the next day.

6 pm – 9 pm I live in New York City and there is constantly something I could be doing. Sometimes I'll choose to go for a run with my local runners club, go to a networking event, or grab dinner with friends. My favorite nights are when my husband comes home from work early and we can make dinner and enjoy each other's company.

9 pm – 10 pm This is wind down time for me. Sometimes I'll put on a face mask and watch one of my shows on Netflix and other times I'll read a book. It all depends on what I feel like.

THURS ACTIVITY
My morning routine will look the same on Thursdays, however what I'm doing during the day shifts. Thursdays I leave open for new client consultations and creative projects, whether it's a new challenge I'm working on or a writing project.

FRI – SUN ACTIVITY
It's the weekend! I've recently given myself the gift of having Fridays off. This wasn't something that was possible for me right away, but over time, as my confidence in myself and my business grew, I was able to give myself more space and time for self-care. I now see how that spaciousness not only supports my well-being, but also how I'm showing up for my clients, my husband, and other important relationships. I leave time on the weekend for going to the beach or going hiking. I also love to try new restaurants, visit wineries, and cook delicious meals at home. Again, it's all about pleasure, satisfaction, and honoring my needs while empowering others to do the same.
As Holly's day illustrated so well, Health Coaching offers tremendous flexibility and freedom to create a work life that works for best for you, whether you want a career that allows you to travel the world, a job where you can be more available to your family, a side gig where you can bring in additional income—or whatever your heart desires.
If you're interested in a career where you can:
Do meaningful work that aligns with your passions
Empower others to live their best lives while living YOUR best life too
Enjoy career flexibility and financial freedom to live life on your terms
…Health Coaching could be the perfect career for you!
To discover how you can create a rewarding career as a Life Coach, click the button below to speak with a Clarity Coach now.
MORE TO EXPLORE
Related Content