How to Become an Online Health Coach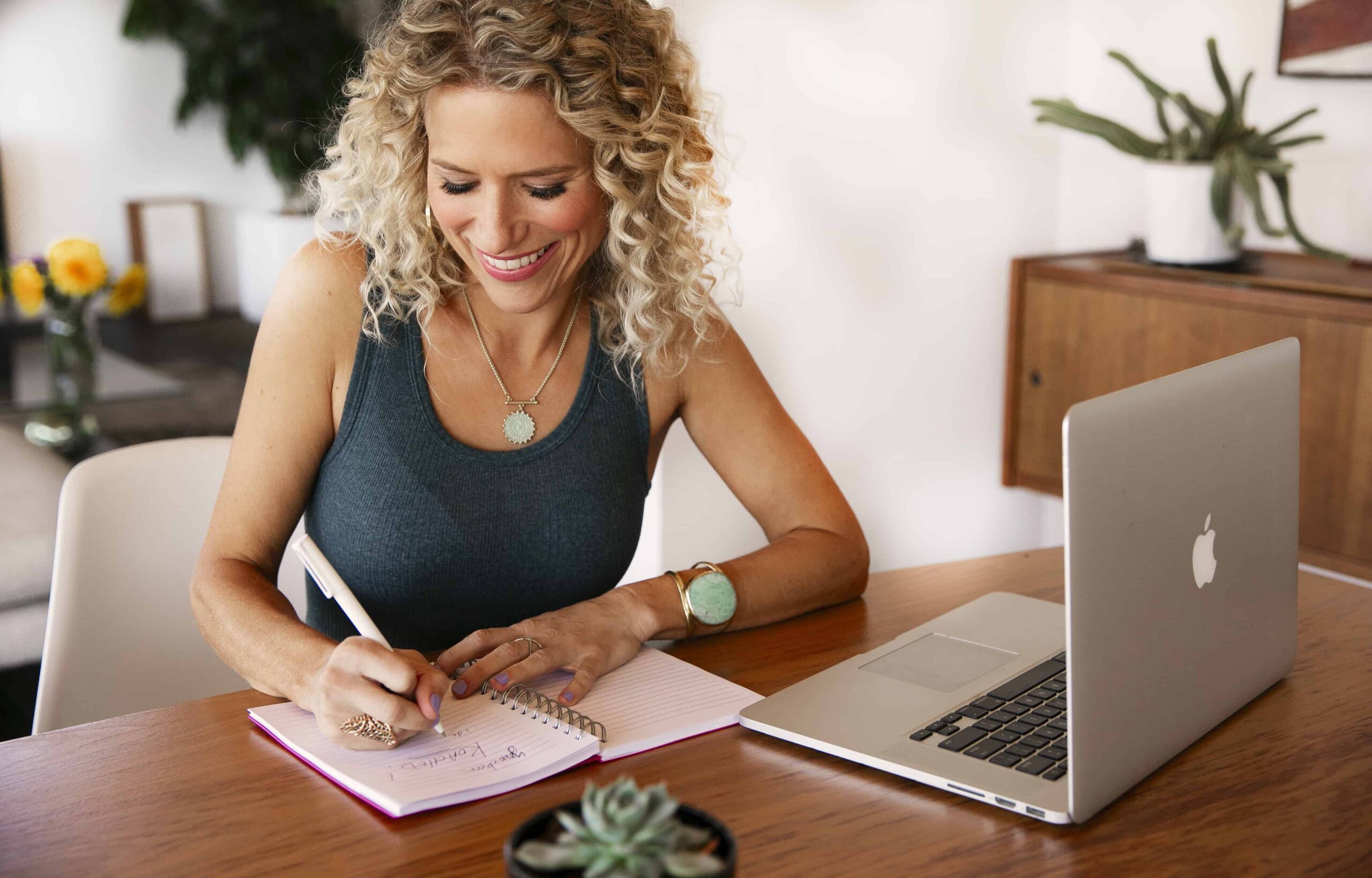 Health Coaching is an exciting, increasingly in-demand career where you can make a lucrative living helping others transform their lives—while also transforming your life in the process!
If you are considering becoming a Health Coach, you may also be drawn to the freedom and flexibility this career provides. With the help of incredible advances in technology, today's Health Coaches needn't be restricted to working within their local community. They have the power to create virtually any kind of career they can dream up—one that fits with their lifestyle and goals for the future!
The latest generation of Health Coaches are building their careers from all around the world. They're working with clients online and in-person, from their home offices to their back patios to their favorite coffee shops and beyond.
Read on to find out how YOU too can build the virtual Health Coaching career of your dreams!
What it Looks Like To Be a Health Coach Online.
Virtual Health Coaches work with clients to improve their overall health and well-being by developing individualized plans to assist clients in achieving specific health and wellness goals they've set for themselves, or implementing the healthcare directives provided by their doctors or other healthcare professionals.
A regular day for an online Health Coach is made up of meetings and sessions with clients and creating action plans for clients. You'll handle administrative tasks like responding to emails and phone calls, and handling marketing for your business, like managing social media and your website, creating and researching resources, and networking with colleagues.
As a Health Coach with an online business, you'll communicate with clients in a number of different ways, including email, online (via apps like Skype and Zoom), over the phone, or in person. Your main focus during client sessions will be getting to know your clients on a deeply personal level and helping them get clear on where they want to go. After you've worked together for a while, you'll help them create an action plan to meet their goals and work with them to develop healthy habits that serve them for life.
In addition to your work responsibilities, one of the beauties of being a Health Coach is that you can also build time into your days to do the things that bring you happiness…whatever that may look like to you! It might look like growing an amazing garden, reading your favorite books, spending more time with your children, or meditating every day, for instance.
Whatever your days look like as an online Health Coach, one thing you can be sure of is this: you'll have the freedom to create a career that works for you while also finding fulfillment in your personal life.
Online Health Coaching Best Practices
Beyond what you're already bringing to the table—that is, your amazing personality, experience, and a passion for health and wellness and helping others—you'll need some practical things to get you set up for a successful coaching career.
Training. At Health Coach Institute, we do recommend you choose a credible certificate training program. Obtaining your certification isn't a legal requirement, but it will better prepare you to help clients. You'll also feel confident you've received the best education available to you, and be able to demonstrate proof of expertise to potential clients.
Technology. Since you'll be meeting with your clients virtually, you'll need to have reliable technology. You'll want to ensure you have fast, reliable internet, and a functioning and up-to-date computer or iPad (with updated programs like Skype, Zoom, and Google Hangouts). You'll also need a landline—a dinosaur, we know! But if the internet goes out, you'll need to have a way for clients to reach you. You may also want to consider a dedicated conference line, where you can record calls and share them with clients after their sessions.
Professional Space (literally and figuratively). Health Coaching is a flexible career like no other, but it's still a business and should be treated as such. You'll want to create a professional space to work in, whether it's an office in your home, a rented office space, or even a cozy area on your back deck out in nature. Wherever you work, make it a dedicated working space. This will help you (and your family) respect the boundaries of your work.
When working remotely, it can be easy to fall into the trap of working anytime, anywhere. It can be tempting to answer emails or phone calls night and day, but for your own well-being it's best that you keep regular office hours so clients learn when you're available to them and respect your personal time as well.
How to Find Online Health Coaching Programs
Training is a huge component of becoming a successful virtual Health Coach. Each school has different offerings and you'll want to ensure you choose a program that will prepare you for the kind of career that fits your passions, goals, and the ways you learn best.
We have a ton of great information about choosing the right Health Coach training program for you in our How to Choose a Health Coach Training blog post.
Become a Health Coach Online Your Way
Health Coaching is an incredibly rewarding career and we love seeing our grads out there changing the world! We have Health Coaches who are helping people lose weight, combat chronic disease, reduce stress, find more energy, and so much more—all from the comfort of home! Incidentally, Health Coach Salaries provide a healthy financial life as well.
As we shift the way we think about healthcare and realize that the old way of treating symptoms and prescribing medicine just isn't working, Health Coaches are emerging as the future of health and wellness.
As a virtual Health Coach, you can care for your family and your clients in a way that makes YOU feel alive and changes the lives of the people around you.
If you're ready to find out how Health Coach Institute can help you become the best online Health Coach and build the career of your dreams, contact one of our Clarity Coaches today!
MORE TO EXPLORE
You Might Also Like