Accredited Health and Life Coach Training
Here's what you need to know about accreditation when it comes to Health and Life Coach training programs, and what to expect from our exclusive programs.*
Why Get Certified With Us Vs. Other Schools
THIRD-PARTY APPROVALS & ACCREDITATIONS*
Get a world-class coaching education from a school and programs that are nationally and internationally recognized with third-party approvals and accreditations to legitimize your education.
HOLISTIC APPROACH TO TRAINING
Not only do our programs include the information and tools you need to become a successful coach, you'll also learn how to help clients make changes that stick through advanced coaching techniques.
OUR UNIQUE APPROACH TO COACHING
Habits determine the quality of one's life. Our belief-based Habit Change Coaching Method allows clients to gain new perspectives, let go of limiting beliefs, and take empowered action towards their goals.
Accreditation, Certification, Licensing & Registration Explained
Accreditation generally refers to the official authorization given by a governing body, to schools and programs, which qualifies their graduates to coach professionally.
Certification refers to the process by which individuals have completed a Health, Life, Nutrition and Personal Training Coach training program and met the requirements of that program.
Licensing & registration are granted by the State Board of Education. Although there are state-by-state laws, in general, an educational institution needs to be licensed or registered by a state in order to operate legally. (For example, the Health Coach Institute is currently registered by the state of Idaho as a proprietary school).
SPARK THE CHANGE FIRST FOR YOU, THEN FOR OTHERS
Current Certificates & Programs We Offer
Find out more about our powerful curriculum and what certificate you'll receive with each program.
Become a Health &
Life Coach
Dual Certificate Program
Receive A Health and Life Coach Certificate
6-month online program
CCE-Accredited program by International Coaching Federation*
Includes optional Weekly Engagement Opportunities
COACHING INTENSIVE
Pathway Program
Receive a Pathway Program Certificate upon completion
Designed for those looking to become a Nationally Board Certified Health and Wellness Coach
6-month rigorous coaching intensive
1:1 mentorship
Health Coach Institute Accreditations and Program Approvals
Become a Health & Life Coach Program

International Coach Federation (ICF)
The Become a Health Coach program is CCE accredited by the International Coach Federation. The International Coaching Federation is a nonprofit organization dedicated to professional coaching. ICF has been the gold standard in coaching for over 25 years.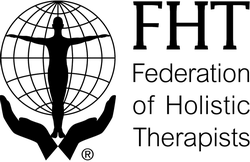 Federation of Holistic Therapists (FHT)
The Become a Health Coach program is fully approved by the Federation of Holistic Therapists (FHT). FHT accreditation ensures that course providers and prospective students can be sure that qualifications and courses have been independently and externally assessed, meeting the highest standards. The Federation of Holistic Therapists (FHT) is the UK's leading professional association for therapists.
*The Federation of Holistic Therapists (FHT) is the UK's largest professional association for therapists, ensuring high standards in therapy education and practice since 1962. FHT runs the largest Accredited Register of complementary therapists to have been independently accredited by the Professional Standards Authority for Health and Social Care, a body accountable to parliament, helping the public to choose a non-statutory regulated health practitioner with confidence.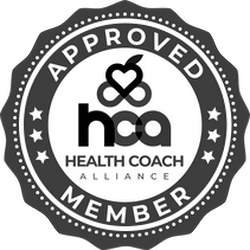 Health Coach Alliance
The Become a Health Coach program has met strict Health Coach Alliance guidelines. Accreditation of educational programs is focused on quality of instruction, overall curriculum, program delivery, and determining whether students completing the program have successfully learned the materials by way of effective knowledge testing methods. Completing our Become a Health Coach Program will allow our graduates to receive the Registered Health Coach (RHC) Designation.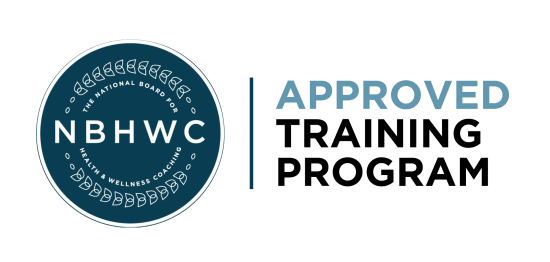 National Board Certified Health & Wellness Coach (NBHWC)
The Pathway Program is an Approved Health and Wellness Coach Training & Education Program by NBHWC. This means that after you graduate from the Pathway Program, you're eligible to sit for the National Board Exam and can earn your NBC-HWC credential. The NBHWC engages in a rigorous review process before approving a training program. Each approved program meets the standards for details like how course content is delivered to students, how students' practical coaching skills are developed and evaluated, and the qualifications of the program's faculty members. Graduating from this approved program means that in addition to earning a Pathway Program Certificate, you are able to pursue a NBC-HWC credential .
Start Your Journey to Becoming A Health, Life, or Nutrition Coach
Connect with a team member now to get the best tuition discount and enrollment bonuses.
Meet Friends For Life
Join a heart-based community that will support, challenge, and push you to become the best version of yourself.
Well thought out, organized, heart-based teaching! No other coaching system offers the quality and depth of education for an aspiring health coach!

– Carly Vernon
I feel like I have everything I need to start my own practice. Being able to learn on my own schedule and at my own pace has really helped me.

– Debbie Freeman
I'm really enjoying being a part of this tribe. This was one of the best investments I could have ever made!

– Felicia Green
As a single mom, I was afraid to invest in myself. HCI helped so much in personal growth and I'm excited to help other single moms change their lives.

– Martha Segura
JOIN HEALTH COACH INSTITUTE
Ready to fast-track your path to a future where you and others can thrive?