More Than Just An NBHWC Exam Prep Course
Pathway
Your path to becoming a National Board Certified Health & Wellness Coach
Learn everything you need to prepare to sit for the Health & Wellness Coach Certifying Examination. Join our academic, rigorous, and interactive 6-month NBHWC-approved training.
What Getting NBHWC Certified Means For You
Getting nationally board certified by NBHWC means that you can use the designation National Board Certified Health & Wellness Coach (NBC-HWC). Receiving this credential enables you to pursue employment in healthcare and corporate coaching settings and expand career opportunities as a coach.
HCI's Pathway Program provides rigorous, hands-on training to prepare you to sit for the National Board For Health & Wellness Coaching board exam (the Health & Wellness Coach Certifying Examination, or HWCCE), which you must take and pass. As a requirement to sit for the exam, you must take an NBHWC-approved course like Pathway. In order to become officially NBHWC certified and use the designation NBC-HWC you must pass their exam.
We offer competitive tuition rates, seasonal discounts, and powerful program bonuses. Find out more about the value of Pathway and the pricing.

NBHWC-Approved Training: Pathway Program Details
Here's are more details on the Pathway program including curriculum breakdown, pricing options, and information about the exam preparation.
NBHWC-Approved Training: Pathway Curriculum Overview
The Pathway curriculum includes both synchronous (live instruction) and asynchronous (pre-recorded) content. The asynchronous course content consists of 24 video lessons that will be delivered weekly via our online Learning Management System. The training also includes 40 hours of live, mandatory class time with faculty.
In addition to teaching you everything you'll need to know to sit for the HWCCE, the Pathway curriculum will accelerate your own personal growth and teach you a variety of coaching skills, current coaching research trends, evidence-based practices, and recognized coaching standards, including scope-of-practice.
NBC-HWC Credential Exam Preparation
The Pathway Program was built in accordance with the competencies laid out by NBHWC to prepare you for the National Board for Health and Wellness Coaching Board Certified Coach exam, and ensure you receive an education that is robust and in alignment with current coaching research trends, evidence-based practices, and recognized standards.
Successful graduates will receive a certificate of completion from HCI (an NBHWC-approved training program) and have the opportunity to apply to sit for the HWCCE in order to become an NBC-HWC board-certified coach.
In addition to requiring a certificate of course completion, NBHWC also requires board exam applicants submit the following:
Proof of an associate's degree or higher OR documentation of 4000 hours of work experience in any field
A coaching log of 50 coaching sessions completed after graduation
An application and exam fee
Pathway Pricing
The Pathway Program is competitively priced, and we offer flexible payment options. Guarantee your seat in the Pathway Program now.
Best Deal
Pay in Full
No monthly payments.
$5,995
Flexible Option
Monthly Payments
$349/mo for 24 mos.
$8,376
Built Around NBHWC Competencies
The Pathway curriculum was built specifically around the NBHWC competencies required to sit for the exam. Pathway is a rigorous, live training that is designed to take the guesswork out of how to prepare for and pass the HWCCE.
Live Interaction & Extensive Feedback
As a Pathway student, you'll receive live, personal attention from faculty, plus written, individualized feedback on 3 coaching sessions to help you understand your strengths, opportunities, and recommendations for further growth.
Learn 2 Powerful Coaching Methodologies
Learn Appreciative Coaching and Motivational Interviewing to empower your clients and elicit behavioral change. You'll also learn the exclusive HCI Empowered Well-Being Model to assess your clients in 8 areas of wellness.
Discover how Pathway can help you take your coaching career to exciting new heights.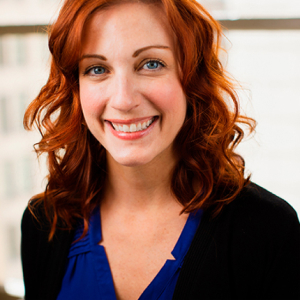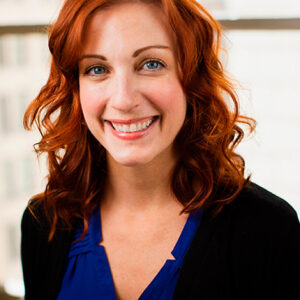 Meet Your Instructor, Brooke Jeffries
Brooke Jeffries, MS, CN, NBC-HWC
Brooke Jeffries is a Certified Nutritionist, National Board-Certified Health & Wellness Coach, yoga instructor, and the program director and lead instructor of the HCI Pathway Program. Brooke has deep expertise in nutrition, health, and coaching and is passionate about personal growth. She worked in corporate coaching, managed a team of dietitian coaches, and ran a successful nutrition private practice before joining HCI in 2019. Over the past decade, she has mentored many coaches on building strong coaching and clinical skills.
National Board Certified Health and Wellness Coach Career Opportunities
Pursuing certification as a Board Certified Health & Wellness Coach is a great way to enhance your coaching resume, build upon your existing skill set, and access expanded career opportunities.
Our NBHWC-approved course is for you if want to:
Work directly with healthcare providers
Get a job in the healthcare system or a corporate coaching setting
Learn how to coach clients without a script
Empower clients to be the experts of themselves and what they need
Learn the science behind coaching skills
Strengthen your coaching skills with two powerful coaching methodologies
Expand your health & wellness knowledge with coaching skills to use within your business
Learn in real-time with community support and feedback weekly
The NBHWC-Approved Pathway Program: How You'll Learn
ACADEMIC. INTERACTIVE. ENGAGING.
Our goal is to make your online learning experience smooth, easy, and fun. Access a new pre-recorded video lesson every week, plus experience live classroom-style trainings as part of the program. The Pathway intensive requires approximately 7-9 hours of work per week.
Live Classroom Environment
Experience live weekly (synchronous) trainings with expert instructors that are required to ensure your success.
1:1 Mentorship & Personal Feedback
Receive mentorship from Pathway coaches, including feedback on coaching sessions to understand your strengths and opportunities for growth.
Bi-weekly Buddy Coaching Sessions
Partner with peers to practice and apply what you're learning in a safe environment, helping you build your confidence and integrate the course content.
Expert Coaching Demos
Access demos by skilled faculty demonstrating coaching skills outlined by NBHWC.


24 Video Lessons
Asynchronous video content is rolled out weekly, with 1 new lesson available each week for 6 months.
Various Multimedia Formats
Program content is delivered via video, audio, and written resources, with personal assessments, as well as quizzes.
Start Your Journey To Becoming A National Board-Certified Coach
Join the Pathway Program. Ace the HWCCE. Enhance your career as a Board-Certified Coach.
Health Coach Institute Online Training Course Reviews
Health Coach Institute (HCI) is one of the top-rated international coach training schools in the world, offering world-class programs that have helped tens of thousands of people around the globe create a better future for themselves.
Here's what students are saying about the Pathway Program.
Pathway has brought about a new level of self awareness and personal regard to the various dimensions of my life.

Athena Maldari



I have let go of scripts and embraced the structure that supports letting the client lead.

Mariam Bandarian



I am mentally and emotionally stronger, have been taking care of "me" more, my spiritual life has gotten stronger and my finances can't help but get better.

Amanda Buthmann



This has been a piece of the puzzle I have been looking for in coaching. Pathway has created a detailed framework with more clarity and focus.

Shari Biery



START YOUR JOURNEY TO BECOMING A NATIONAL BOARD-CERTIFIED COACH
Join the Pathway Program. Ace the HWCCE. Enhance your career as a Board-Certified Coach.