Health Coach Institute's Stress Management Strategies Course
Master Your Stress
Go from surviving to thriving. Start creating your personalized stress management plan and find the calm within today.
Develop Your Personalized Stress Management Plan With Proven Strategies
Life is too short to live it stressed out, anxious and on edge all of the time. If you're in need of a serious stress management plan, personalized just for you to help you thrive, Master Your Stress: Find The Calm Within can help.
This stress management course is a 6-week, go-at-your-own-pace program designed to help you move past fear and anxiety and into peace and calm.
If you're ready to start living the life you ultimately desire, and want to help coach others to do the same, this course is for you. This special stress management training online will teach you proven techniques used by professional health, wellness, and nutrition professionals.
Discover more about the Master Your Stress: Find The Calm Within course below.
Discover more about the Master Your Stress: Find The Calm Within course below. Find out more about the value of Master Your Stress and the pricing.
Stress Management Course Program Details
Here's what you'll learn in the Master Your Stress program and pricing details so you can enroll and access the course now.
Stress Management Course Curriculum Overview
Learn how to relax in the face of triggering situations. Access your own inner touchstones of peace and calm
During the 6 Master Your Stress modules, you'll learn:
Module 1: Introduction to stress – Learn how to define stress, how it affects your body, and identify your own personal stress levels.
Module 2: The impacts of stress – Get to know the physical, emotional, and social impacts of stress including aging, digestion, how it impacts your family and productivity, and identify unhealthy coping mechanisms caused by stress.
Module 3: Managing the physical aspects of stress – Learn how proper nutrition, detoxification, massage, joyful movement, and sleep can help relieve stress and how to incorporate them into your everyday life.
Module 4: Managing the emotional and social impacts of stress – Identify how to support yourself and others in stressful times by using relaxation techniques and breathing exercises, as well as gratitude, growth and abundance mindset.
Module 5: Managing stress through self-care – Strengthen your self-care and compassion, work through time-management strategies known to relieve stress, and identify positive and healthy habits to help you find inner calm instantly.
Module 6: Creating your personal stress management plan – Using concepts in modules 1-5, you'll complete reflective activities to help you create a personalized plan you can use every day whenever you begin to feel stressed.
Helpful Master Your Stress Resources
Here are a few useful resources to learn more about the Master Your Stress: Find The Calm Within course, and how you can start living with less stress starting today.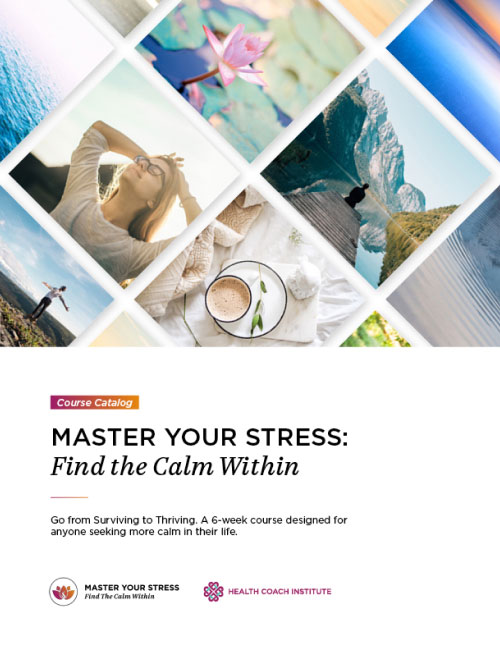 Master Your Stress: Find The Calm Within Pricing
Guarantee your seat in Master Your Stress and get immediate access to the course.
You'll save $200 when you pay in full for a limited time only.
BEST DEAL – SAVE $200
Pay in Full
No monthly payments.
$497
Regularly $697
ENROLL NOW
Flexible Option
Monthly Payments
3 Payments of $199
$199
ENROLL NOW
By the end of this course, you will have learned how to manage the physical, emotional, and social impacts of stress and have the skills you need to create and follow through on your personalized stress management plan.
Why You Should Try Our Stress Management Course
Take Care Of You First
At Health Coach Institute, we take first for you, then for others seriously. You have to be taking care of you first and foremost. You can't fill from an empty cup. This course will help you develop realistic self-care strategies so you can thrive daily.
Get A Personalized Stress Management Plan
You need stress management strategies that make sense for your way of life. By the end of the course you'll understand how to manage the physical, emotional, and social impacts of stress and have a personalized plan that works for your lifestyle.
Coach Others On Stress and Anxiety
In this stress management course, you'll learn proven tools and techniques taught by professional Health and Life Coaches so you can effectively coach others on stress and anxiety.
This course will help you get on track to a more relaxed and fulfilling life, and leave you with a personalized plan to take your stress and turn it into calm in no time.
The Stress Management Course You've Been Waiting For
Are you having a hard time dealing with the amount of stress in your world today? Do you often feel depleted and overwhelmed? Do you lie awake at night feeling anxious and on edge, thinking about all the "what ifs" of life? This course is for you if:
You're ready to start living the life you ultimately desire. Get your own personalized stress management plan designed to help you turn any time of stress into a manageable one, instantly.

You're a Health, Life, or Nutrition Coach who wants to learn proven techniques to coach others on stress and anxiety

You're tired of feeling tired and unable to get through a day without feeling overwhelmed and on edge

You have a desire to be a coach and you're interested in helping people manage their stress in today's world

You want more balance in your life and to feel in control of your emotions so you can always show up as the best you

You want to easily be able to tap into calm and find inner peace each and every day

You need a self-care system so you can take care of you first and foremost and be there fully for your friends and family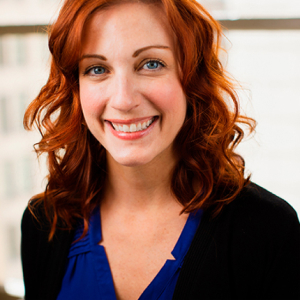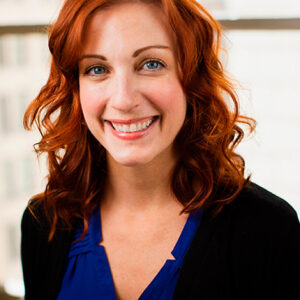 Brooke Jeffries, MS, CN
Lead Instructor of Pathway Program & Master Your Stress
Brooke Jeffries is a Certified Health and Wellness Coach, Certified Nutritionist, HCI's Nutrition and Health Education Specialist, and the lead instructor of Master Your Stress: Find The Calm Within.
Brooke has deep expertise in nutrition, health, and coaching, and is passionate about personal empowerment, learning, and whole-body healing. She has mentored many coaches over the years on building strong coaching and clinical skills, and she also ran a successful private nutrition practice prior to joining HCI.
Brooke currently lives in the Seattle area.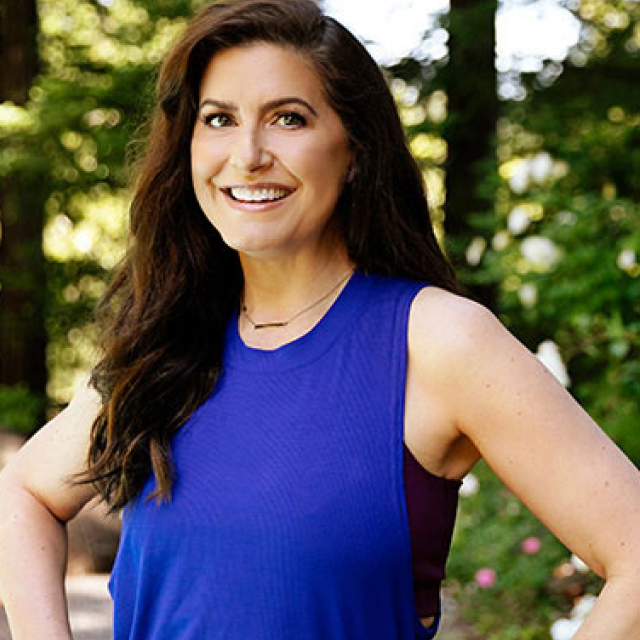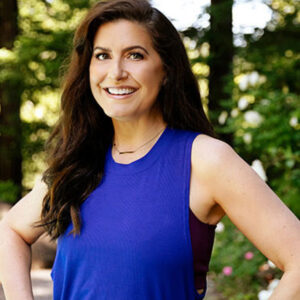 Carey Peters
Lead Instructor of Become a Health & Life Coach & Coach Mastery
Carey Peters is the co-founder of Health Coach Institute, a National Board-Certified Health & Wellness Coach, and a Certified Neuro-Linguistic Programming Practitioner. Since becoming a full-time professional coach over 17 years ago, Carey has channeled her passion for personal development into founding and co-founding 6 coaching businesses, helping to grow them to 6-figure, 7-figure and 8-figure revenues.
Carey guest starred in 25 episodes of the Yahoo web series "Reluctantly Healthy," hosted by actress Judy Greer, and has been featured in Forbes Magazine, New York Magazine, Fitness Magazine, The Chicago Tribune, The Huffington Post, and more.
Prior to becoming a coach, Carey had a 15 year career as a professional actress and is a graduate of the prestigious Theatre School at DePaul University. When she's not coaching, Carey loves theater, improvisation, and stand-up comedy. Carey lives with her husband and daughter in Chicago.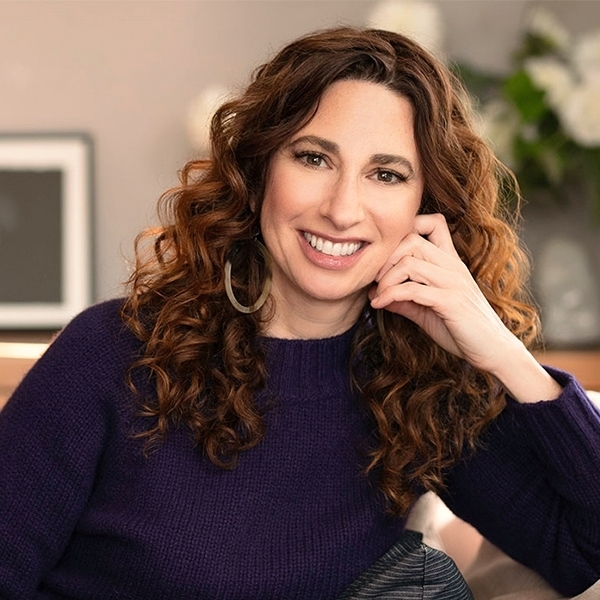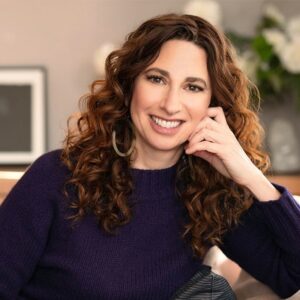 Andrea Nakayama
Founder of the Functional Nutrition Alliance & Guest Expert in Master Your Stress
Andrea Nakayama is the founder of the Functional Nutrition Alliance and guest expert in Master Your Stress. Andrea Nakayama is a renowned Functional Nutrition and Lifestyle Practitioner (FNLP) and the founder of The Functional Nutrition Alliance.
Andrea is an internationally known Functional Medicine Nutritionist, educator, and speaker who is leading a movement to transform the health industry into a system that works. She's a Certified Nutrition Educator (CNE), Certified Nutrition Counselor (CNC), Certified Holistic Health Coach (CHHC) and provides her expertise on stress and its impacts on your body in this course.
Andrea currently resides in Portland, OR.
Health Coach Institute Online Training Course Reviews
Health Coach Institute (HCI) is one of the fastest-growing international coach training schools in the world, offering world-class programs that have helped tens of thousands of people across the globe. HCI is dedicated to helping students create a better future for themselves. Here's what students on Trustpilot are saying about our programs.
If you have the desire in your heart to develop your skills as a coach and help tons of people, HCI has the right programs for you.

Luna Dias Barbosa



There is an expert balance of content, experiential learning, engaging videos, and great handouts and materials.

Tatiana Sifri



HCI was a dream come true for me and my business and coaching endeavors. I'm now ready to help others transform their lives!

T.D.



Payment options, flexibility in course content as well as learning formats just can't be beat.

Lisa Brown Gaterberry



MASTER YOUR STRESS: FIND THE CALM WITHIN TODAY!
Enroll now and save $200 off the stress management course for a limited time.