Wednesday,
August 23rd 4:00 pm – 5:30 pm PT Sips & Stories: A Cozy Pre-Retreat Hangout
Thursday,
August 24th 9:00am – 3:00pm PT General Session
Friday,
August 25th 9:00am – 3:00pm PT General Session
Thursday,
September 7th 10:00am – 11:30am PT Post-Retreat Live Q&A + Laser Coaching + Extra Fun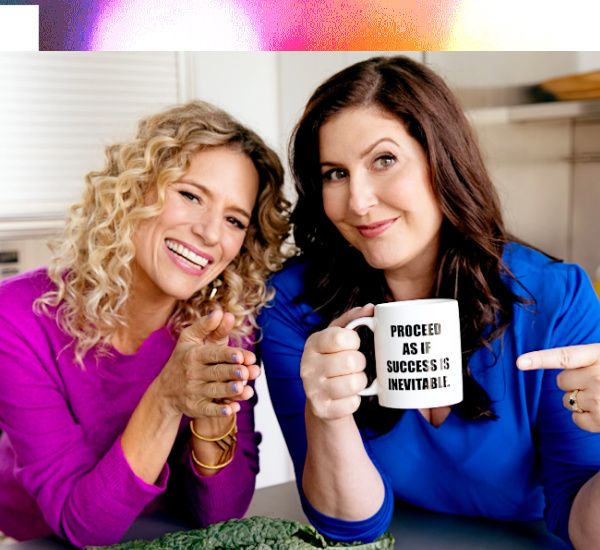 Stacey Morgenstern & Carey Peters
Stacey Morgenstern & Carey Peters are National Board Certified Health and Wellness Coaches. They have co-founded a combined 6 coaching businesses and taken them from startup to multi-million dollar revenues.
They are the creators of Health Coach Institute and it's flagship program – Become A Health & Life Coach.
Together, Stacey and Carey have trained more than 35,000 students from 100 countries in the art, science, and business of coaching so they can transform lives through the power of habit change.
Their work has been featured in Forbes, New York Magazine, Yahoo, Bustle and many other publications.