No current workshop
We can't wait to share how becoming a National Board-Certified Health & Wellness Coach can enhance your career, and how HCI's Pathway Program can uniquely prepare you to sit for the national board exam and be ahead of the industry curve. In the meantime, check out the free resources below.
No current workshop. Please view all upcoming events
here
.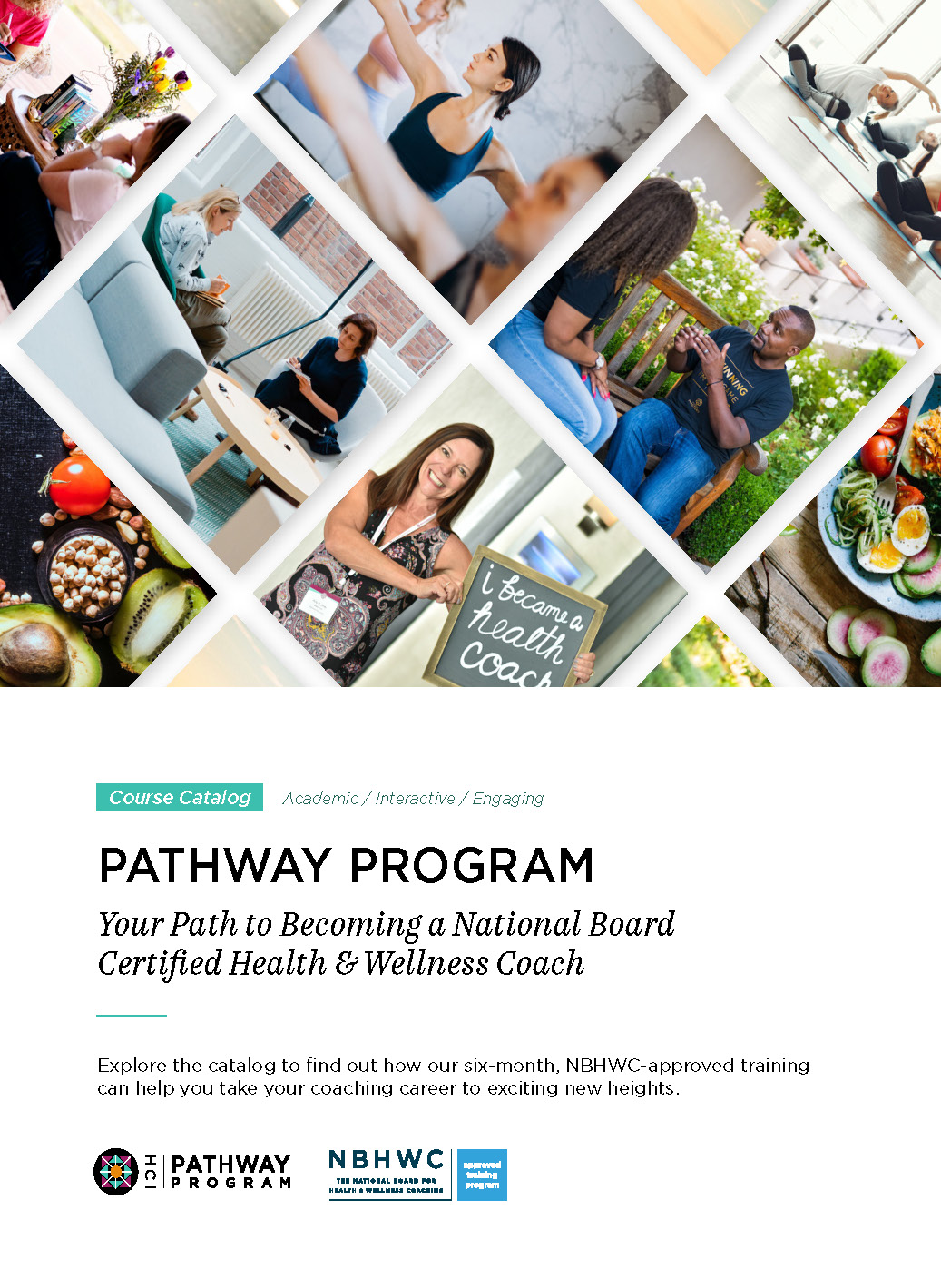 About Health Coach Institute
Health Coach Institute is more than just a school for health and wellness professionals. It's a community of like-hearted, future-focused individuals, who are inspired to help others become the healthiest, happiest versions of themselves—and build a better future for all.
We set ourselves apart from other schools with:
Transformative curriculum
Engaging and knowledgeable teachers - who have years of real-world experience helping clients transform their lives for the better and who want to share their keys to success with you!
Flexible study options designed to support even the busiest of schedules
Integrated, hands-on learning so you'll feel confident in your skills upon graduation
A vibrant, global community over 20,000 students strong
...and unparalleled support every step of the way.