Check your inbox for an email from Keri, with a surprise gift.

Ready to test drive the program? Get your 72-hour access pass.

Download the course catalog and take a look at the Become a Nutrition Coach program (BNC) curriculum.

Join an upcoming live workshop!

Guarantee your spot in the next Become a Nutrition Coach class and save $2500! Classes start soon!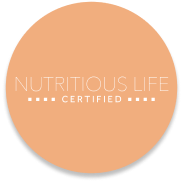 Join Become a Nutrition Coach
Whether you're a nutrition newbie, looking to jumpstart your wellness business, or a Registered Dietitian seeking new tools to help your clients get the best results, the Become a Nutrition Coach program is right or you.
The 6-month online course includes over 120 lessons on every aspect of becoming a nutrition coach, from nutrition basics, to cutting edge science and counseling information and everything you need to start and build your own business.
Once you've graduated, you'll officially be a Nutritious Life Master Certified Nutrition and Wellness Coach with all of the information you need to start and grow your nutrition business.
Bonus: The Nutritious Life Studio is accredited by the American Association of Drugless Practitioners (AADP) and once you complete the course, you can become a Board Certified Holistic Health Practitioner. All RDNs (Registered Dietitian Nutritionists) will also receive 62 CPEs.*
Everything You Need To Know About BNC
Here's what you need to know:
COMPLETE IN 6 MONTHS
This course includes over 120 video lessons, with tons of bonus content, providing you with the best education to become a nutrition coach in just 6 months.
STUDY ON YOUR TIME
This 100% online program is designed for you to watch and learn from anywhere you choose, on your time.
EXCLUSIVE BUSINESS TRAINING
This robust program includes a complete nutrition coach business training giving you the tools to start your own business.
AFFORDABLE TUITION
With payment plans available, and a $2500 scholarship if you pay in full, we make becoming a nutrition coach practical and affordable.
1:1 SUPPORT & COACHING
Get personalized support from the Nutritious Life team and community, plus an invite to a two-day health and wellness retreat.
CREATED FOR WELLNESS PRACTITIONERS
Perfect for nutrition and health coaches, fitness and personal trainers, chefs, yogis, RDNs, or anyone excited to learn more about nutrition and starting their own wellness business.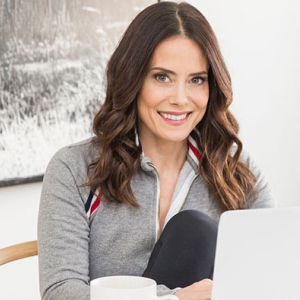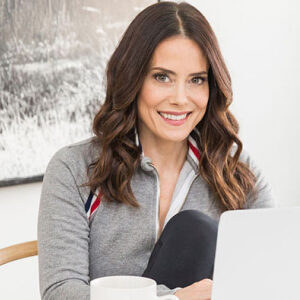 Meet Your Instructor, Keri Glassman
The Become a Nutrition Coach program was created and founded by renowned dietitian, thought-leader, and celebrity nutritionist—Keri Glassman, MS, RD, CDN.
Keri often appears in national media outlets as a leading expert on topics including nutrition, fitness, and wellness trends.
She's been a pioneer in the nutrition and health industry for 15+ years, and is the author of four best-selling books.
Keri developed BNC to provide cutting-edge nutrition and wellness education to as many people as possible and to support a thriving community of wellness professionals in building and growing their businesses.
Ready to turn your passion for nutrition into a career that will transform lives?