As another year draws to a close and a new one is on the horizon, you may be starting to think about what you'd like to accomplish in the coming year—how you'd like to grow and what you'd like to achieve.

Many of us make a practice of writing our goals for the coming year down on paper—which is great!
But if you want to have the best chance of manifesting the life you desire, visualization tools like vision boards are a powerful method for turning your goals into a full-fledged reality.
The Power of Visualization
We've all heard the phrase "seeing is believing", and this is really crucial when it comes to manifesting your goals. To believe we can achieve our goals, we need to see them as possible.

So, let's say you want to grow your business in the coming year.
Start by asking yourself, What does growing my business look like? How will growing my business make me feel?

By creating a very specific mental picture of your goal actualized, you begin to breathe life into it.
Affording to this HuffPost article, when we use visualization techniques, the neurons in our brains equate the images we are fixating on with action. By visualizing an act, our brain generates an impulse instructing our neurons to "perform" what we visualized.
This, in turn, creates new neural pathways in our brain that "prime" our body to act out what we envisioned.
Pretty cool, right?
This is where vision boards come in. Vision boards can motivate you to follow through on all those big dreams you've got floating around in your head.
What is a Vision Board and How Does it Work?
Vision boards take basic visualization one step further. With a vision board, you create a visual representation of the goals you've envisioned through a combination of photos, quotes, and images.

The idea of a vision board is to keep your goals and dreams highly visible at all times to inspire you and motivate you to make them a reality.
Vision boards can take a physical format (i.e. cutting out images and words and creating a collage on poster board) or you can create a digital vision board using various online collage creation tools (more on that below).
Once you've created your vision board, you can hang it somewhere you'll see it often in your home or office and/or save it as your laptop or mobile screensaver.
What is Needed to Make a Vision Board?
This depends on the form your vision board will take. If you want to make a vision board the traditional way, you'll need:
Poster board in whatever size you prefer or a cork board to tack items onto
Magazines (to source your images, quotes, and photos)
Scissors
Glue and/or tape
A pen, marker, or highlighter in case you want to write on any of your images
Pins (if you're using a cork board instead of poster board)
Any other fun accessories like stickers, washi tape, glitter, or stickies
Any other inspirational items you want to include
If want to create a digital vision board to print out or use as a background on your device, move on to…
How to Create a Vision Board Online
We personally like this option because you can use your vision board in more ways and you also have infinitely more options for sourcing your imagery.

When you create a physical vision board, you're limited to what's in the magazines you have on-hand and the process can be more time-consuming. But if you go digital, you've got the entire web at your disposal, and you can find the images you're looking for with a quick search.
We've found that the best way to source your images for your vision board is through Pinterest. Once you've decided what your goals are and how you want to feel in the coming year, you can create a board on Pinterest, title it "[Year] Vision Board" and then start searching for images.
Here are some examples of what you might search for:
Be fearless
Wake up at 5 am
Dream home
Meal prep
Meditate
…you get the idea.
Once you've added all of the images to your Pinterest board, it's time to save them to your computer.
2020 Vision Board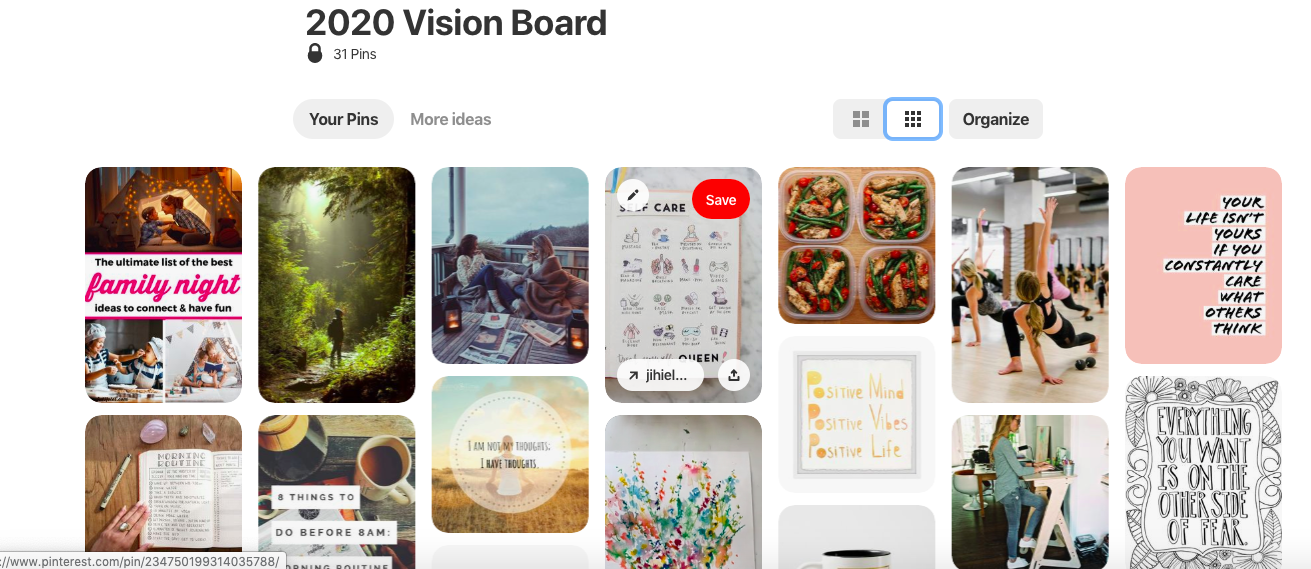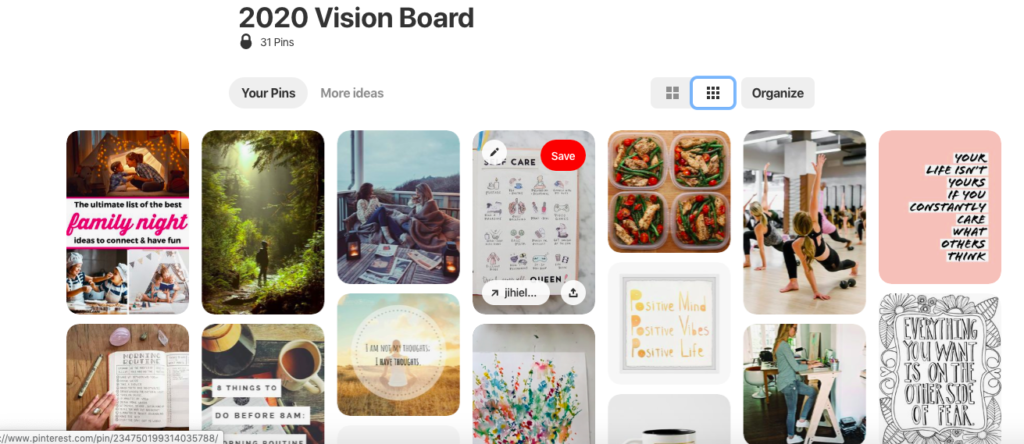 Start by creating a new folder on your desktop and naming it the same as your Pinterest board. Right click on each image saved to your Pinterest board, and "save as" in the folder you created on your desktop.

Next, it's time to assemble your images into a beautiful, inspiring digital collage.
There are several ways you can make a vision board online. You can use websites like PicMonkey or BeFunky.com, or if you have access to Adobe Illustrator, you can create your vision board that way.

But our personal favorite way to create a digital vision board is through Canva.
A Quick Tutorial On Creating a Vision Board in Canva
If you're not familiar with Canva, you're in for a treat. Canva is a free graphic design website that allows you to quickly and easily create beautiful designs. It has a robust offering of marketing design templates (awesome if you're running your own business), and it also allows you to create collages (perfect for creating a vision board).
So, let's dive into how to use it to create your vision board…
Step 1: From Canva's main dashboard, click on "Create a Design" and then select "US Letter Document". You can also select a custom size if you prefer.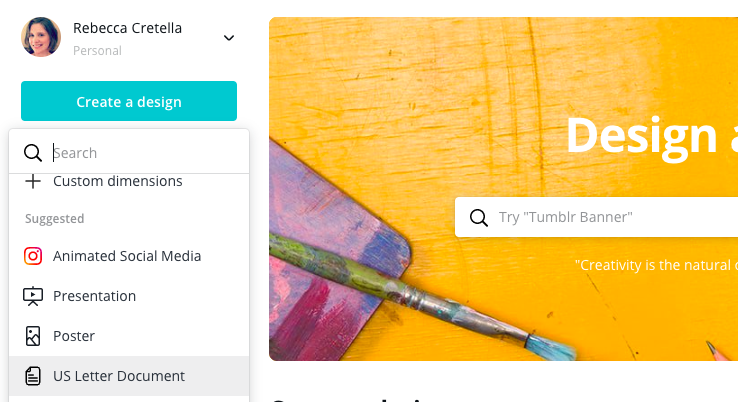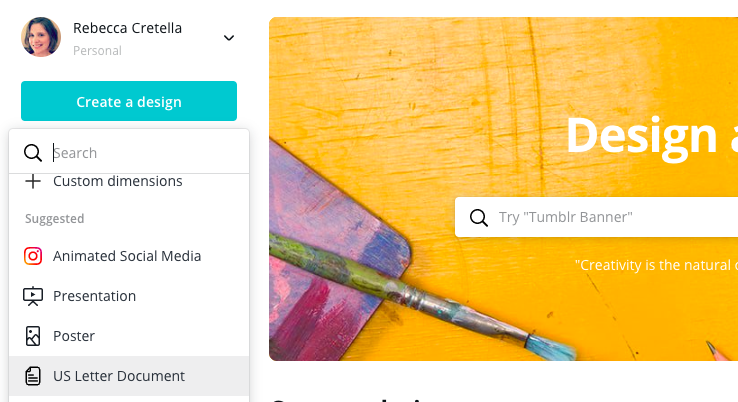 Step 2: Click "Uploads" and navigate to the folder of images you saved to your desktop.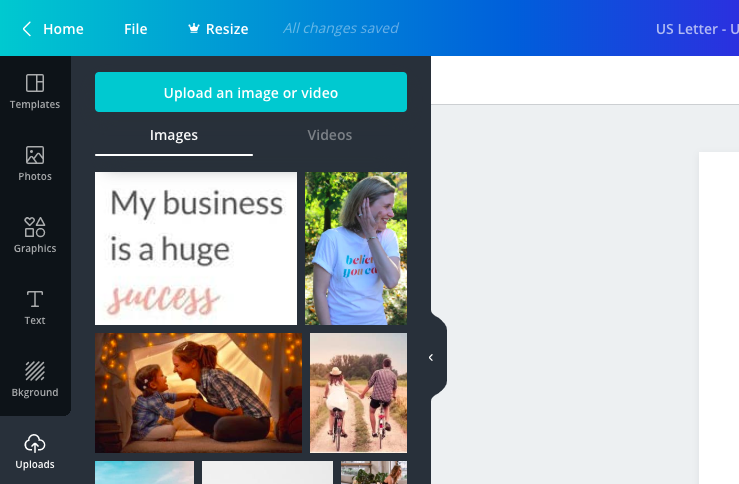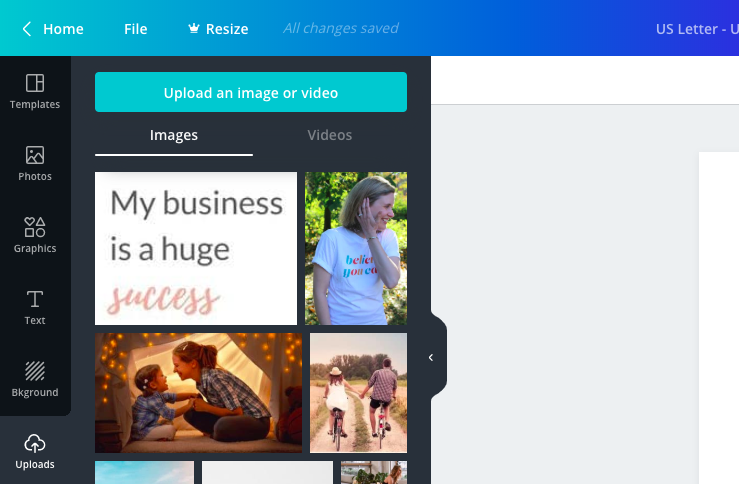 Step 3: To select all images in the folder, click the first image, hold down the shift key, and then click the last image in the folder. Then click "Open". Once your photos have all been uploaded, you can select the type of collage you want to create.
Step 4: To create your collage, click "Graphics" and then click on "Grids" to see a variety of different grid options.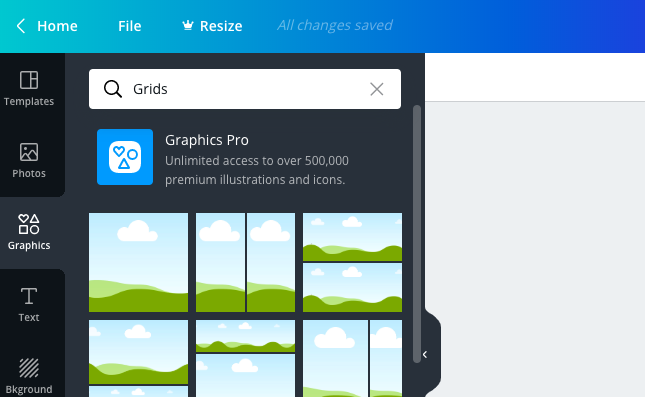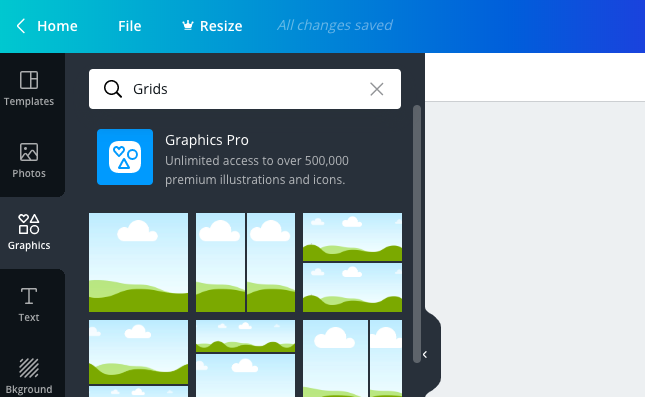 You can select one that strikes your fancy or you can also customize your collage by dragging one grid to the upper half of your collage and another grid to the lower half.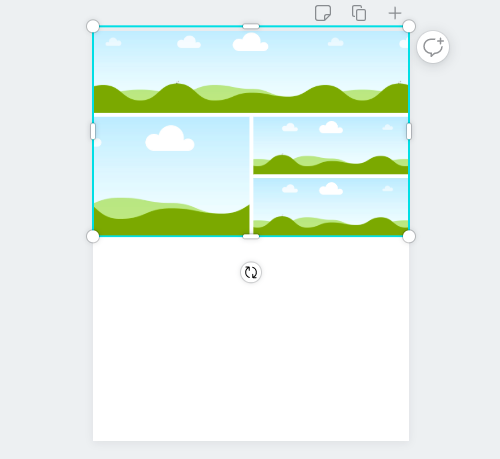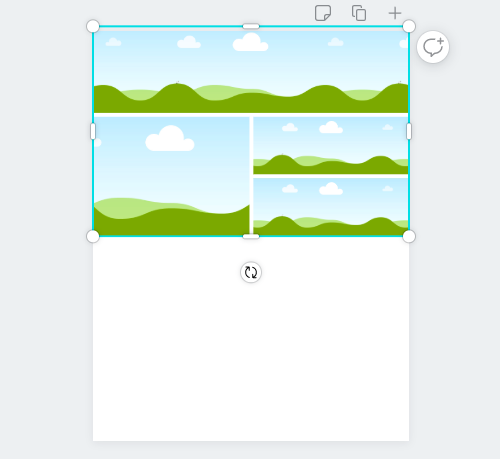 Step 5: Once you've created the architecture of your collage, go back to "Uploads" and start dragging and dropping your photos into the collage however you want to arrange them.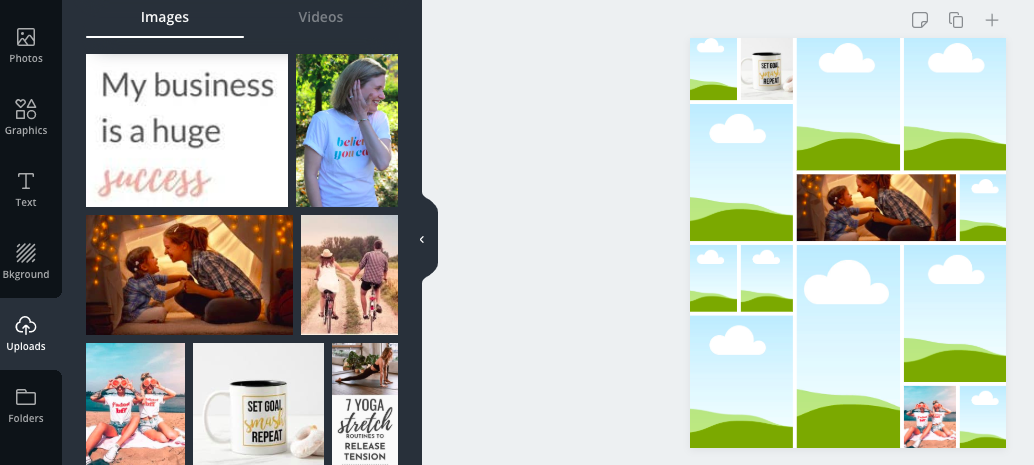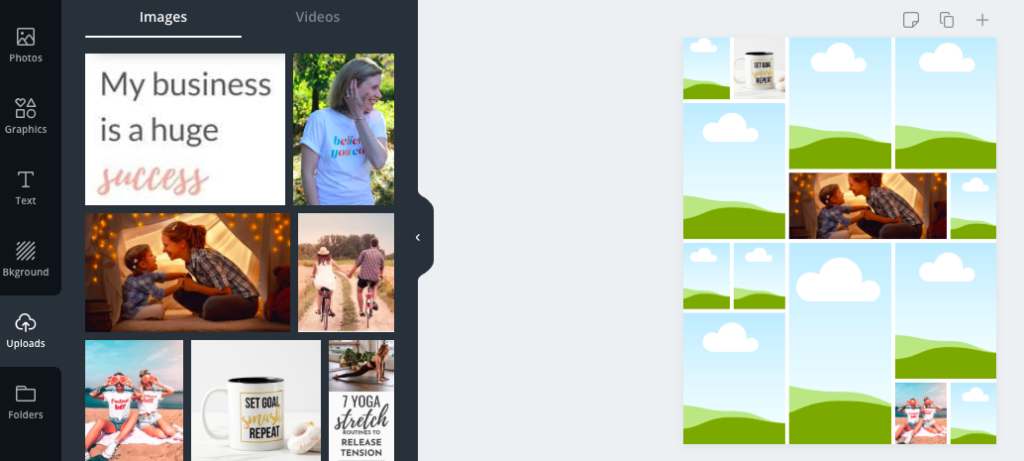 Step 6: Once you're happy with the layout of your images, you can select a background by navigating to "Background" and selecting from a range of fun options.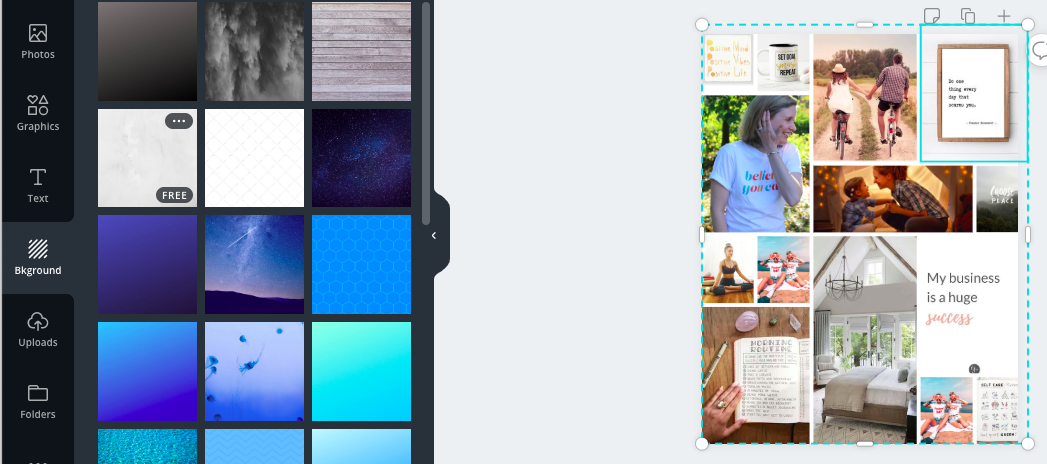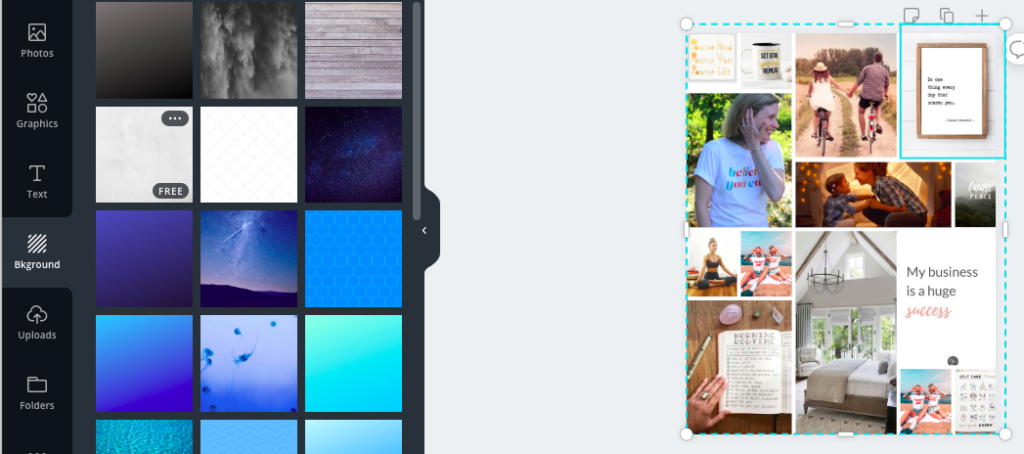 Step 7: If there are certain words or feelings you want to call out on your vision board, you can add them via the "Text" button in the left-hand navigation.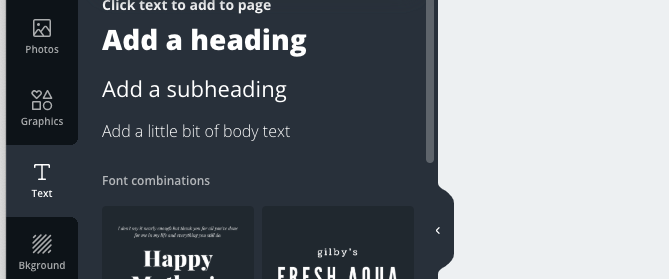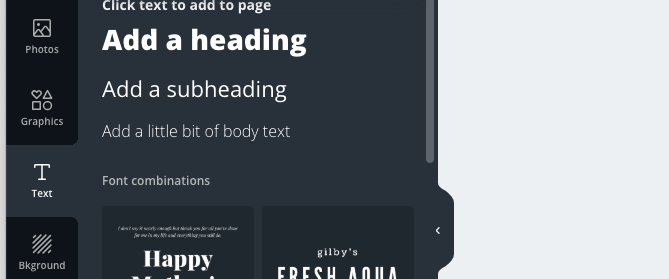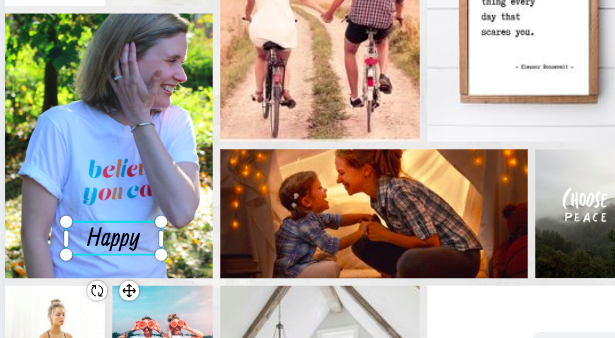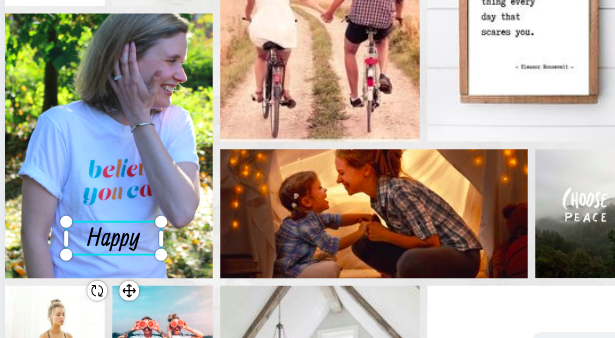 Step 8: When you're done, click "File" and "Save" from the upper left-hand navigation to save your design in Canva.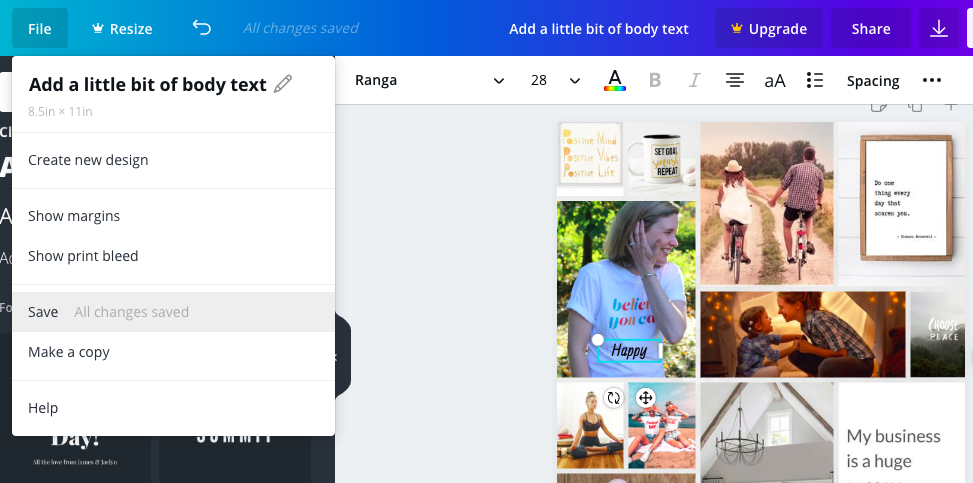 Step 9: From the upper right-hand side of the navigation menu, click the down arrow next to "Print Letterheads" and select "Download" to download your vision board to your computer.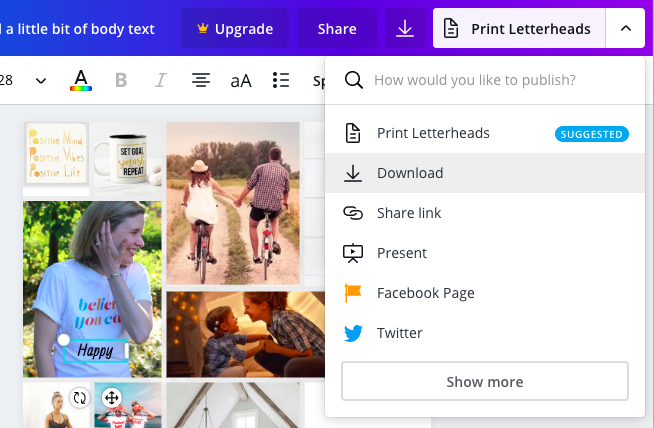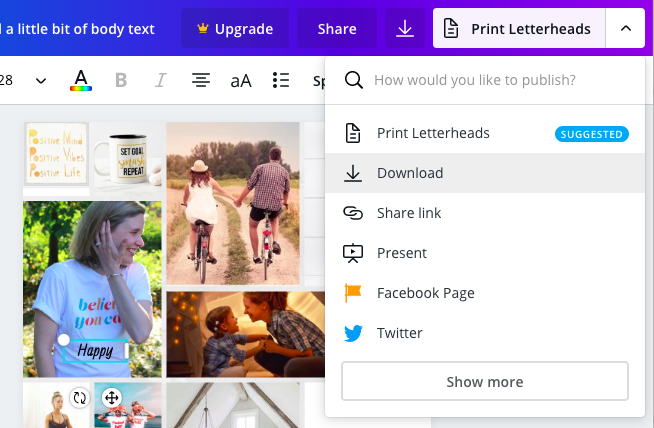 Step 10: Now you're ready to use your vision board! We suggest printing your vision board at Staples or another print center, and then framing it and hanging it somewhere you'll see it often. Don't forget to save your vision board as your laptop or phone screensaver for extra reinforcement.
We hope this article inspired you to start visualizing your goals for the coming year so you can start manifesting your best year yet! To help you get started creating your own vision board, we've created a free envisioning worksheet to organize your goals, wants, and desires for the coming year. Get your free download. Don't forget, if you're ready to find out how you can become a health coach in as little as six short months, you can get started with us here today.
Enroll in Health Coaching Courses with Health Coach Institute

Coaching is a great career that you can help others, while also learning how to help your own personal growth. Health Coach Institute is a top health and wellness coaching certification program. Join our Become a Health Coach program and begin coaching in 6 months! If you are already a coach and want to advance your skills, check out HCI's Coach Mastery program. Feel free to get in touch with with one of our clarity coaches directly, by calling 1-800-303-2399.