Wealthy Coaches Harvest Healthy Money Mindsets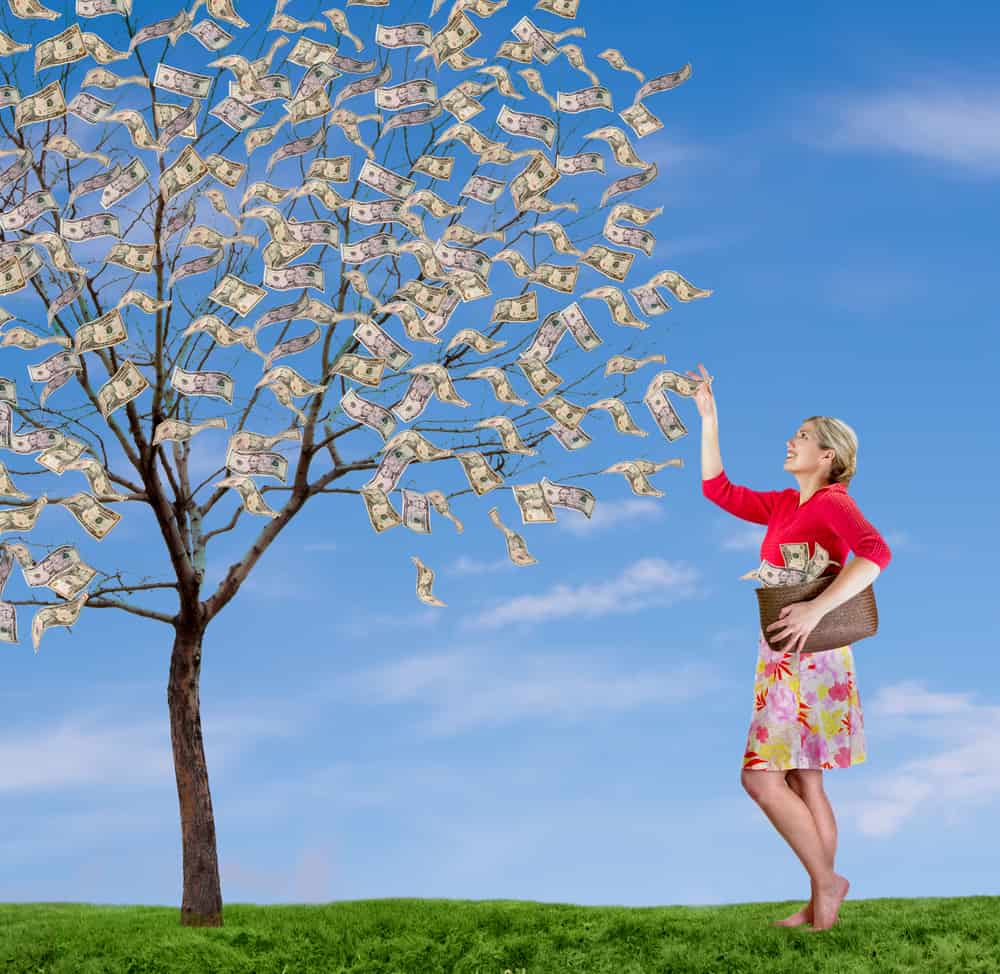 We could write a post about the various ways you can earn a living as a Health Coach, or better yet, create a wildly successful career making oodles of moola as a Health Coach. But knowing all these avenues will make no difference to your income, and we mean zero, unless you get right with money first.
What does getting right with money mean? It means learning how to relate to money as a positive force, an ally, a friend because if you don't learn how to be in a healthy relationship with money, you will not attract it, keep it, save it or earn enough of it—ever.
Money mindset is such a huge part of the work we do at HCI—especially because holistic-minded people are often naturally inclined to poverty mentality and offering endless freebies. Like starving artists, Health Coaches are often very broke, albeit very giving healers. At the end of the moneyless day starving and giving starts to feel the same.
One of our core paradigms at HCI is no more broke holistic and wellness practitioners!
The work we do as Health Coaches is powerful and transformative and worthy of generous reimbursement. If we keep charging nothing or next to nothing we are devaluing the work we do in this world. There is another way…
At HCI we believe that you have the option to make conscious and deliberate choices about what you want your financial life to look and feel like.
The operative words here are conscious and deliberate. Because you cannot reframe your money mindset with blindfolds on.
What does reframing your money mindset mean? It means first uncovering your relationship to money aka discovering your Money Mirror—where you target unhealthy beliefs around money that no longer serve you and create updated healthy beliefs—and secondly transforming your money legacy.
Both are crucial steps but the latter is deep work that transports you way back into the programming you received around money, early on in your formative childhood years, in your family of origin, so you can discover your disempowering beliefs around money and turn them into empowering money beliefs!
Working to create the healthiest relationship that you possibly can with money is vital to a successful Health Coaching career—not just so that you can feel financially free in your own life but because you'll be talking money every single time you have a closing the deal conversation with clients. There's just no getting around it.
The bottom line is that if you want to have a great relationship with money, you have to open your heart to money. You have to treat money with respect like you would your beloved. You have to be attracted to money like you would to your beloved. You have to honor money as something sacred, as an energy that you both give and receive.
We'll love and leave you today with our spin on the old adage "money doesn't grow on trees." Find your seed (your updated money belief) and plant it in your mind, water it daily with faith and watch it grow into a fruitful, evergreen money tree that you can harvest year round.
We wanna hear from you! What is THE most successful and/or creative way you made money as a Health Coach in the last three months? We can't wait to hear what it was!!
Curious how much money you could earn as a Health Coach? Call a Clarity Coach at (877) 914-2242!
MORE TO EXPLORE
You Might Also Like