Every year we look outside ourselves on February 14 to our beloved, our special someone, our Valentine, which is GREAT but it often means that we forget to love ourselves—not just on Valentine's Day—but every day.
At HCI we believe that you can't give from an empty cup. You have to nourish yourself first. Love yourself first before you can love or give to others. We know that sometimes, that's easier said than done.
So we've created a super sweet, full of heart Self-Love 101 Worksheet for you to download for your own pleasure!
If you practice these simple ritual steps morning and night for thirty days you are guaranteed to see results. Don't be surprised if you find yourself blushing in the mirror or buying yourself flowers or actually treating yourself with the love and care you deserve…just for being you. Imagine! It can be that simple.
So this Valentine's Day instead of asking another out loud or in your heart of hearts to be your Valentine, ask yourself:
"Will I be my Valentine?" and let the answer be a whole-hearted YES!

To Self-Love! … Because you're worth it. ? 

Click on the worksheet below to download it.
HAPPY VALENTINE'S DAY FROM ALL OF US AT HCI…
WE HEART YOU!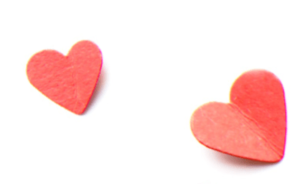 ---
To fall in love with Health Coaching, call  (877) 914-2242.