Ingredients : 
1 cup Buckwheat Flour
1/3 Cup Rice Flour
1/3 Cup Flax and Chia Seed blend (Carrington Farms) (to sprinkle on top)
1 1/2 tsp Xanthin Gum (Bob's Red Mill)
1/4 tsp salt ( to taste)
1-2 Tbsp of Cinnamon (to taste)
2 tsp Baking Powder
1/2 tsp Baking Soda
1 Cup Coconut or Almond Milk
1 Tbsp Apple Cider Vinegar
3 Tbsp Melted Coconut Oil (may have a little extra to brush the top of the bread before baking)
Directions : 
Pre-heat oven to 375°F.
In a large bowl, add all dry ingredients and whisk together to evenly distribute.

Add wet ingredients.

Mix just to the point of well combined but do not overtax as the bread will become too dense. 

Scoop dough out of bowl and shape into a loaf.

Place on a non-greased baking sheet. If desired brush the top with remaining coconut oil and sprinkle with chia/flax seed. 
Bake for approximately 20 minutes, then rotate the pan and cook for another 10-15 minutes. (Bread is done when tester is clean ) Bread will form a brown crust and be firm. Allow cooling for approximately 15 minutes before slicing. Once completely cool, bread may be frozen.
About Kristine: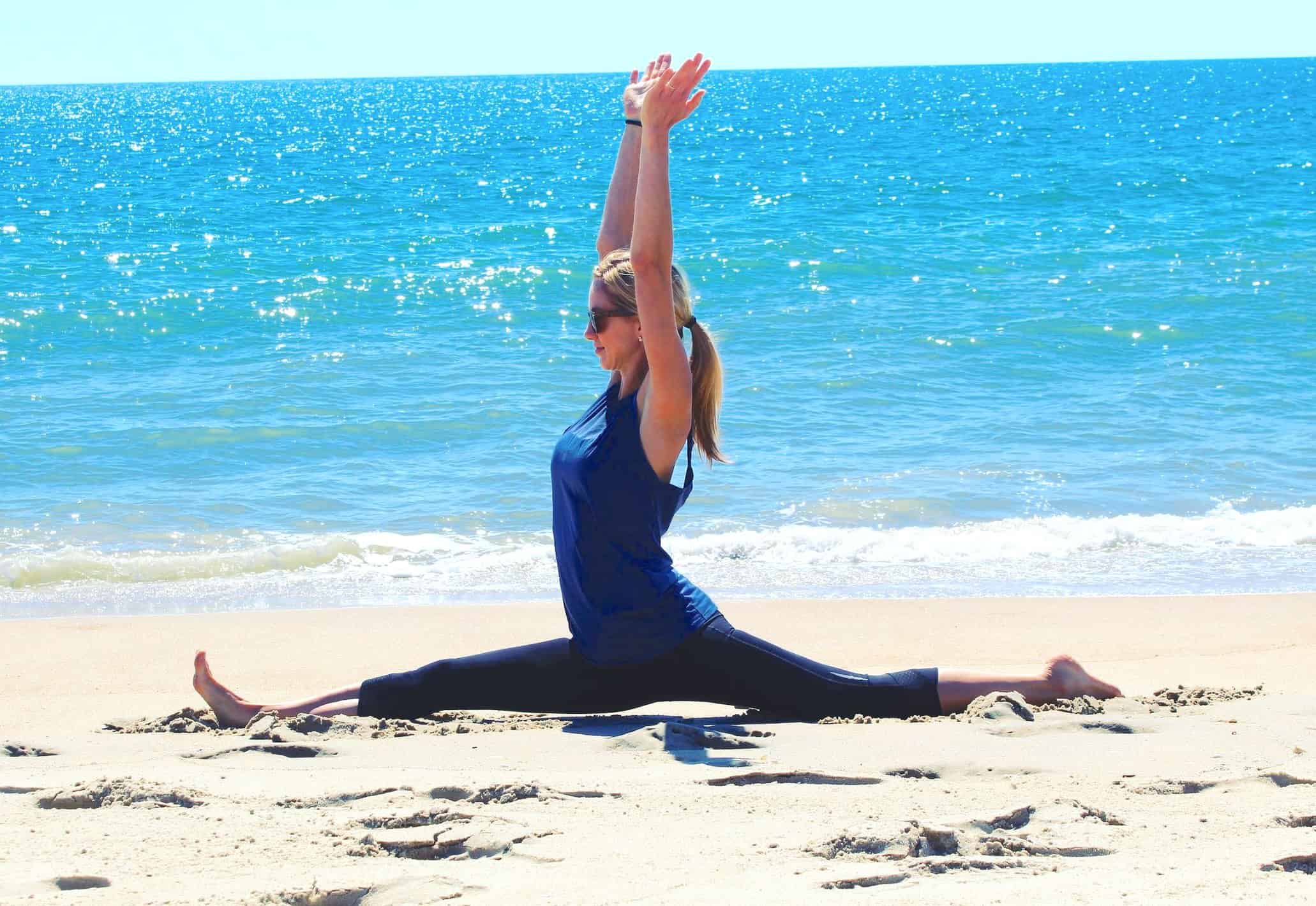 Kristine Wood is a BHC Grad, Health & Fitness Coach and founder of Naptown Yoga and Fitness, a yoga and fitness—a center for health, wellness, and happy souls where Kris will take you through your journey in life by way of nutrition and fitness to create the healthiest, strongest, most awesome you that you can envision.
Kris says:
After having children, I found it harder and harder to make time for myself and I found that without something holding me accountable, I wouldn't take the time I needed to do something for myself. Then I found bike racing. I did my first 31 mile bike race after baby #1, my second half mararthon after baby #2, and my first triathlon after baby #3.

As your Health Coach, my responsibility is to guide you through your health and wellness journey using evidence-based nutrition and fitness theories as well as fundamentals of good nursing practice to provide the tools needed to align you with the greatest you that you can imagine. 
"Take the leap, find your happy, and you will open your physical and mental being to endless possibility"— Kristine
To learn more about Kristine's coaching practice, visit her website at www.naptownyoga.fit
______________________________________________
Start Your Health and Wellness Coaching Career with HCI
Coaching is a great career that you can help others, while also learning how to help your own personal growth. Health Coach Institute is a top health and wellness coaching certification program. Join our Become a Health Coach program and begin coaching in 6 months! If you are already a coach and want to advance your skills, check out HCI's Coach Mastery program. Feel free to get in touch with with one of our clarity coaches directly, by calling 1-800-303-2399.