BHC student, Melissa Deally, is getting certified in Health Coaching to better serve her clients who suffer from concussion and help guide them to better brain health. Melissa finds that this wrap makes the perfect lunch for a busy coach time and again.
Melissa says, "This is a favorite go-to lunch of mine. I make it at the beginning of the week, and then on days when I am busy coaching and have back-to-back calls, I know there is always something in the fridge that is healthy, to sustain me, through my day, that I can throw together quickly before my hunger gets too high on the hunger scale!"
Heart Healthy Sun Dried Tomato Wrap

Salad ingredients:
Cooked quinoa (cooled to room temp)
handful of cashews
handful of raisins
1 -2 mushrooms sliced
Green onions (cutting a whole bunch at once, I used about  1/3 of their length)
Mix the above ingredients all together then add:
1/2 bag of baby spinach (8 oz bag)
Mix in spinach with rest of the ingredients
Dressing:
About 1/6 cup of extra virgin olive oil
1/2 teaspoon of garlic powder
1/2 teaspoon of soy sauce (about)
Mix this together well and pour over salad
Then using a wrap, spread avocado on the bottom and then put the salad mixture in. Optional extras (sprinkle with roasted sesame seeds/sunflower seeds), drizzle in some salsa, and top with bean sprouts….whatever you like. I make it differently each time and it's always a delicious, balanced lunch that keeps me going for the rest of my day!
About Melissa: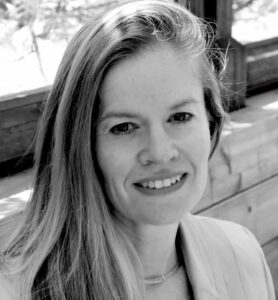 PASSION
I have thrown myself into learning as much as I can about our brain; from a preventative point of view, as well as concussion recovery, and the power of our own mind and mindset.NEW PATH
Working in the Corporate world for most of my career, after 24 years with 1 company, I was let go. This was the kick in the pants I needed to move into an entirely different field, where I could actually help people lead better lives.
CONCUSSION RECOVERY
Six months after starting on this new journey, my oldest daughter sustained a concussion during a soccer game in April 2016,  and 2 months after that my youngest daughter sustained a concussion in gym class. When I got that call from school to pick up my younger daughter, I knew in that moment, that the Universe was directing me to help people recover from concussions. I was also very grateful for all the research and learning I had benefited from in the last 6 months, as I knew exactly where to get started with my daughter's recovery! I spent 10 months helping my oldest daughter navigate this path, (my younger daughter recovered much more quickly, as every concussion is different). I often wondered what other people in Whistler did, who didn't have a Mom or partner with the time to help them on this difficult recovery journey, and saw the need to help others.
COLLABORATIVE HEALING
Then I met Edward Dangerfield in May 2017, who invited me to join the team at Triangle Health and Wellness, Whistler. We offer a team-based approach to help people recover from concussions. The holistic practice at Triangle fully aligns with my approach.
LONGEVITY
It isn't all about concussions though, the longevity of our brain health requires preventative measures, which everyone should learn about now! I have been helping many people see positive benefits, and boosts to their cognitive function. With the right nutrition, mindset and mental stimulation, we can help improve our cognitive function, improving our quality of life today and for our future. This results in better sleep, lower stress, better concentration, memory and alertness, less anxiety and depression, and many more benefits.
HEALTH COACHING
I am excited to share my latest pursuit – I am studying here with the Health Coach Institute, a unique training that's rapidly redefining the health coaching industry. This work is based on cutting-edge brain science, psychology, and combining that with nutrition, and transformational coaching techniques, to create a well-rounded program, teaching our coaches to become "Masters of Habit Change" and the ability to transform thousands of lives, for all those looking to attain mind and body wellness through lifestyle change.
The nutrition will supplement my knowledge of our Allysian product ingredients. The brain science and psychology will supplement my knowledge of Mind Mastery.  The coaching skills will provide me more tools to use and allow me to serve my clients better.
_________________________________________________
Join Health Coach Institute and Become a Health Coach
Coaching is a great career that you can help others, while also learning how to help your own personal growth. Health Coach Institute is a top health and wellness coaching certification program. Join our Become a Health Coach program and begin coaching in 6 months! If you are already a coach and want to advance your skills, check out HCI's Coach Mastery program. Feel free to get in touch with with one of our clarity coaches directly, by calling 1-800-303-2399.