In celebration of Health Coach Week at HCI, we're featuring two awesome recipes from HCI Grad Sarah Kaminski's plant-based blog!
Sarah's creative, juicy plant-based recipes and heartfelt blog posts about her personal journey to healing are a true inspiration to aspiring Health Coaches that healthy food does not equal boring and tasteless.
Here, Sarah shares her purely plant-based burger and fries because being a Health Coach does not mean you have to supplement your diet with expensive vitamins or eat like a rabbit.
Sarah's recipes range from rich and nutritious plant-based soups to all kinds of healthy breakfast treats to simple but substantial main courses ranging from black bean and spinach stuffed sweet potatoes to vegan mac 'n cheese that your toddler would love!
First, check this out… Sarah says this is the #1 question she gets asked when sharing with people that she eats a plant-based diet:
"Where do you get your protein?!?"
Her answer…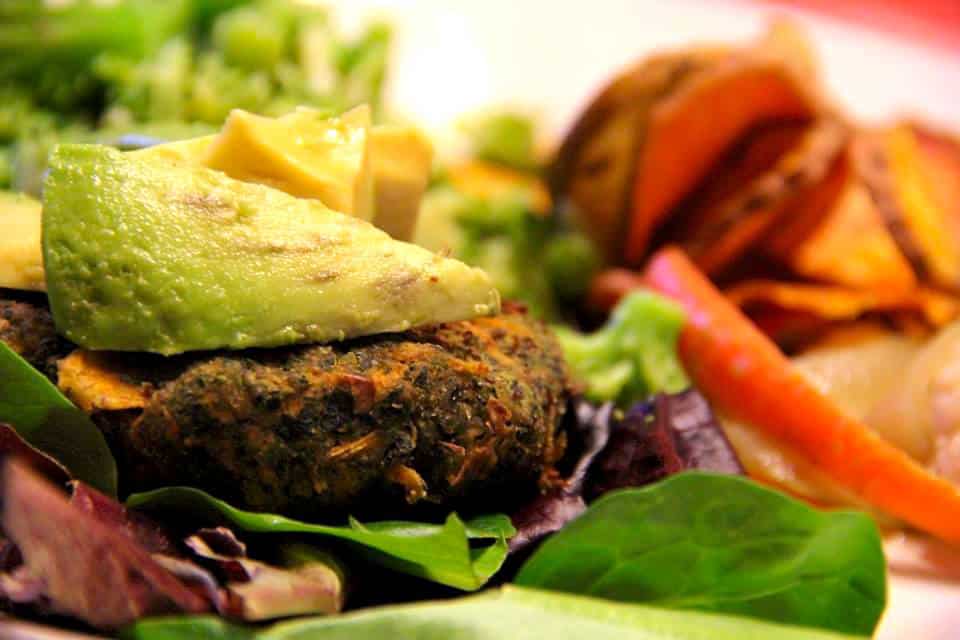 We are always looking for new veggie burger recipes. These take the cake–they freeze well and are a hit with the wee one. Courtesy of my man Mark Bittman.
What you'll need:
2 c cooked kale or spinach
1 cannelli beans, drained and rinsed
4 tbsp. olive oil
1 medium sweet potato
1/2 c fresh breadcrumbs (literally pulse day old bread in the food processor)
1/2 tsp cinnamon
1/4 tsp ground nutmeg
Pinch cayenne
A little bit of whole wheat flour to bind, if needed
To prep:
**These steps can be done up to 3 days ahead of time.**
1. Roast sweet potato at 350* for 35 minutes, or until a fork slides out smoothly.
2. Finely chop spinach or kale. Lightly steam in 1-2 inches water. Drain and rinse. Squeeze out all excess water.
To prepare:
1. Pulse all ingredients in a food processor to blend. Shape into 4-6 patties, adding a little bit of flour to bind if needed.
2. Pan sear or grill, about 5 minutes on each side. If you are planning to grill, plan to refrigerate patties for about 30 minutes.
3. Serve with all the fixings you desire– our favorites are avocado, fresh sliced tomato, and homemade pickles.
* Serves 4-6 happy vegan bellies.
Sweet Potato Fries
Easy peasy, and an amazing twist on the traditional based sweet potato.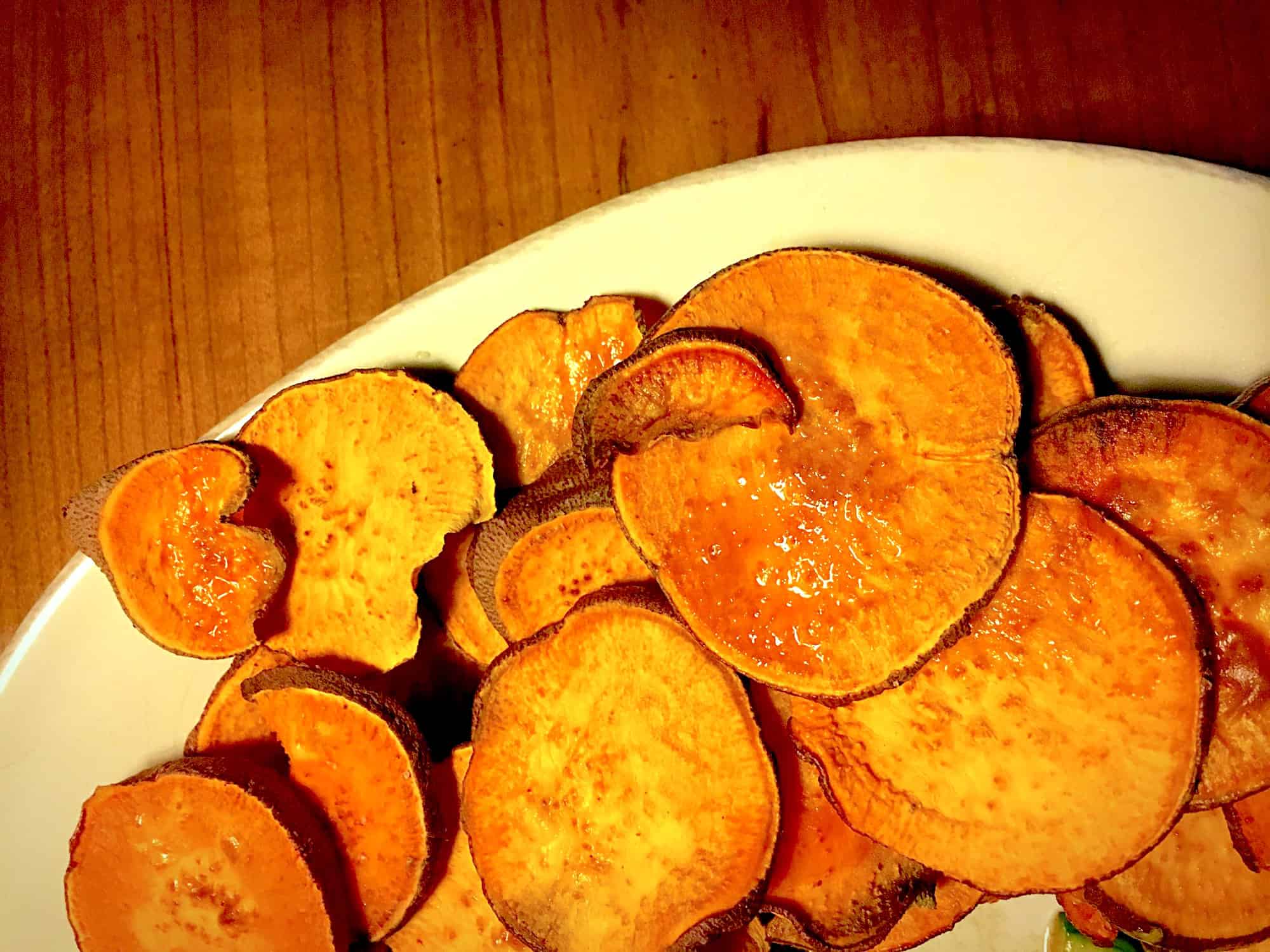 What you'll Need:
2 sweet potatoes
drizzle olive oil
sea salt, to taste
Preheat oven to 425* Slice potatoes to desired thickness (think pretty thin), arrange evenly on an un-greased baking sheet. Drizzle with olive oil and salt. Bake for 20 minutes or so–cook time will really vary based on thickness of the potatoes, so keep your eye on them!
* Serves 2-4 happy vegan bellies as a side dish
——————
Want some home-made pickles to go with your plant-based burger 'n sweet potato fries? Sarah's got you covered. Check out her recipe for super crunchy home-made Basic Dill Pickles.
——————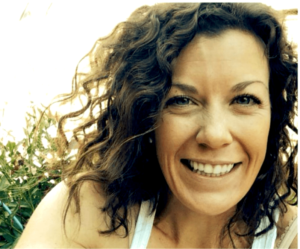 Sarah Kaminski began her Health Coaching practice in 2015. She believes that in order to live a fully nourished life, you have to focus on the inside, which radiates OUT!

Mindset and stress management are an integral piece of all of her programs. Her expertise are around gluten free living, dairy free living, as well as dialing in balanced nutrition for those wanting to adopt a plant-based or vegan lifestyle!

She has worked with hundreds of clients, helping them to reach their fullest potential, in body and mind!

Sarah studied and earned her Holistic Health Coach certification through Health Coach Institute. She also holds 3 levels of Mat Pilates Certification, has 10 years teaching experience around the city of Pittsburgh and holds BA and MEd degrees in Education.

To connect with Sarah, check her out: www.sarahkaminski.com
________________________________________
Enroll in Health Coaching Courses with Health Coach Institute
Coaching is a great career that you can help others, while also learning how to help your own personal growth. Health Coach Institute is a top health and wellness coaching certification program. Join our Become a Health Coach program and begin coaching in 6 months! If you are already a coach and want to advance your skills, check out HCI's Coach Mastery program. Feel free to get in touch with with one of our clarity coaches directly, by calling 1-800-303-2399.