My go-to for a healthy breakfast cereal isn't your traditional "cereal" that comes in a box all processed and full of refined sugars and artificial flavors, not to mention lots of carbs. No, we don't want that!
I call this my "Seed/Nut Cereal" because that is what it is—full of healthy seeds and nuts that pack in fiber, protein, and omega-3 fats, plus lots of antioxidants. All the good-for-you stuff!
I then use either coconut milk or almond milk (unsweetened, of course), and sweeten it myself with stevia. And to top it off, I add fresh or frozen fruit—blueberries, strawberries, kiwi, banana—any fruit works well.
This cereal is not only filling, but so good for you and you won't end up having a sugar crash and getting hungry again a few hours later. This will keep you satisfied all morning long until lunchtime!
Seed/Nut Cereal with Fruit
Ingredients:
1 Tbsp ground flax seeds
1 Tbsp chia seeds
1 Tbsp hemp seeds (optional)
1 – 2 Tbsp chopped nuts of choice (almonds, walnuts, pecans, brazil nuts)
1 tsp maca root powder (optional)
1/2 – 1 cup fresh or frozen fruit of choice (blueberries, strawberries, kiwi, banana, etc.)
1 cup unsweetened almond or coconut milk
A few drops of liquid stevia (to taste)
Instructions:
Put all the ingredients in a bowl and let sit for 10 minutes so the chia seeds and flax seeds soak up the milk. This will allow the cereal to get thicker, kind of like a porridge. If you want it thinner, then just eat sooner, or add more milk!
You may be wondering what maca root is. This is a pleasant tasting adaptogenic herb considered to be a superfood as its nutritionally dense (it has a higher calcium level than milk), boosts the immune system, helps with hormonal balance, gives you energy, and increases your libido!
The other thing I do to make this a super-quick mixture, that I can just grab in the morning on my way out of the house, is to measure out all the ingredients into snack bags. Then all I need to do when I get to where I'm going is put it into a bowl and just add the milk and fruit. I usually do this on the weekends and then it's easy to have a healthy, quick cereal each morning of the week!
I hope you enjoy this as much as I do!
About Susan: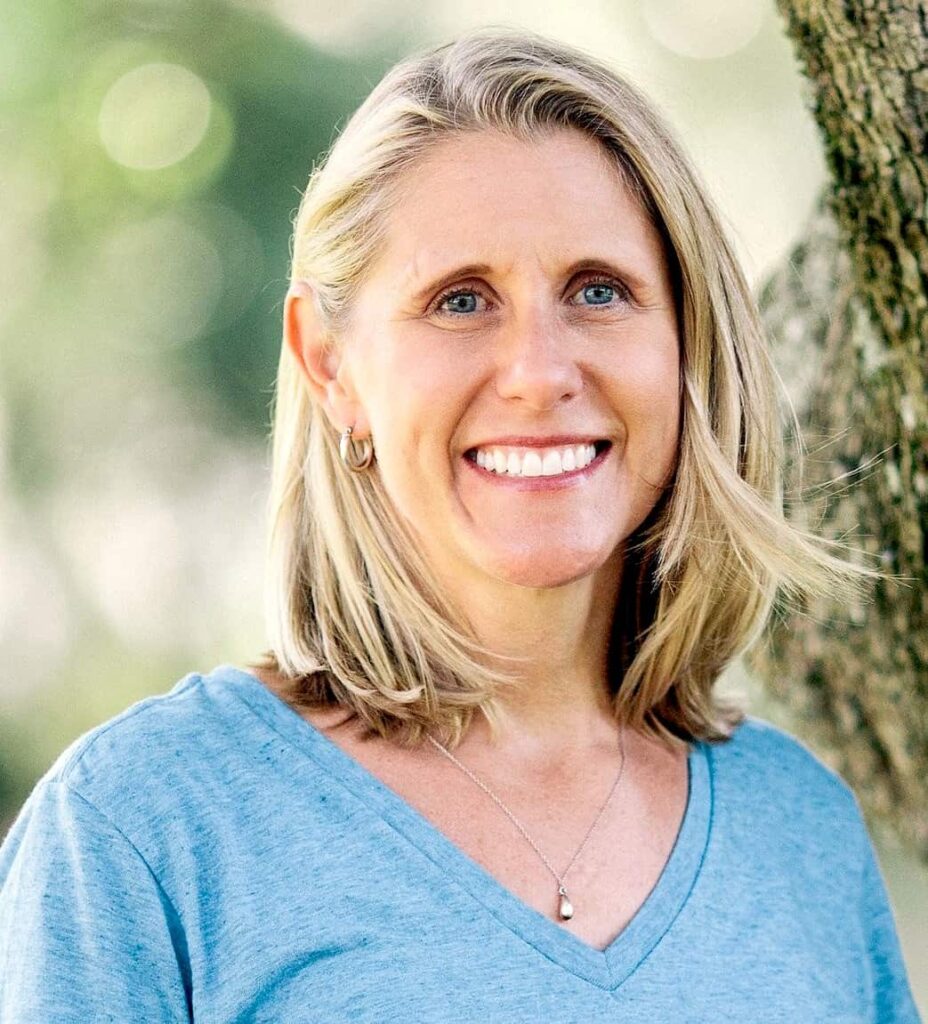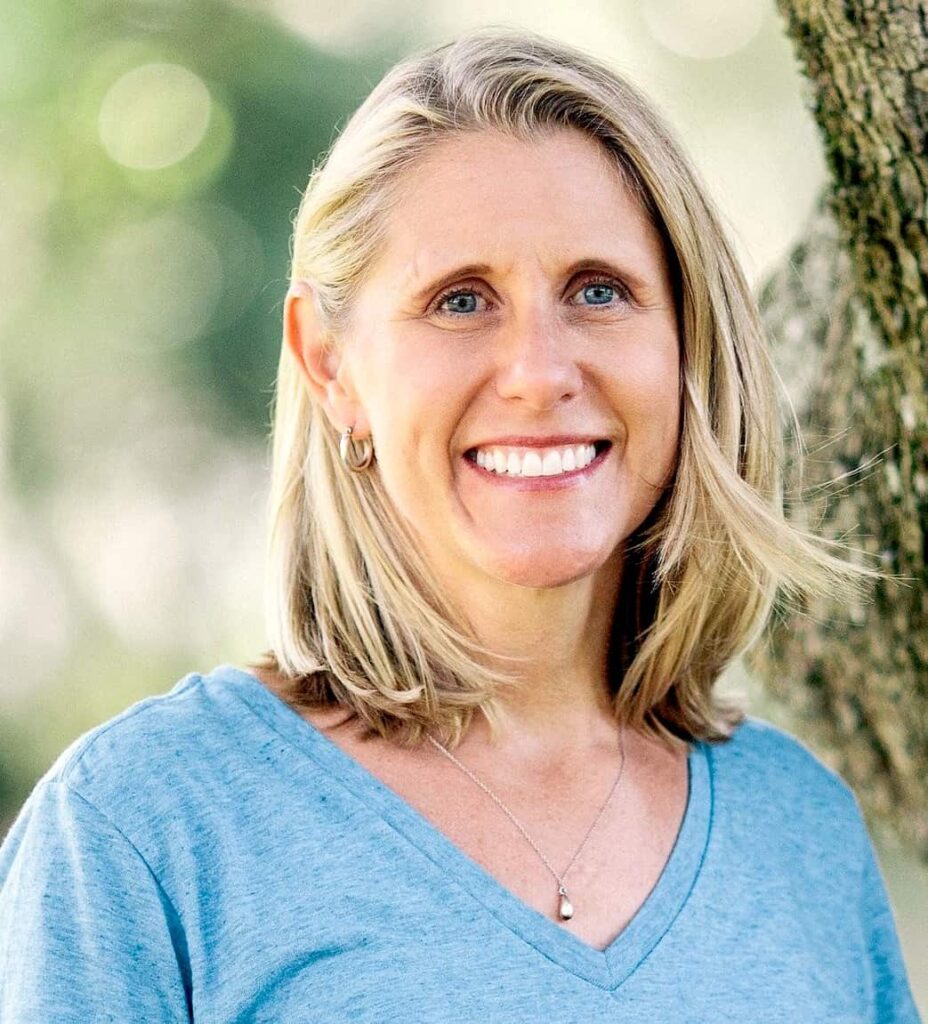 Susan Penn is a Certified Holistic Health and Lifestyle Coach with a background in Medical Technology and Clinical Research. She helps people, with chronic conditions, take their health into their own hands using natural solutions outside the standard medical model. She wasn't happy only receiving pills from her conventional medical doctor and still not feeling her best. She knew there had to be more out there, other things she could be doing to help herself feel better.
It took a lot of research, and now she is able to distill down the many modalities and lifestyle interventions to help others sort out what might be right for them and save them years of fatigue and feeling like crap, not to mention thousands of dollars wasted on things that don't work. She wants people to know there is a better way, there is more out there than just what the mainstream medical system provides.
Susan lives in Carolina Beach, NC with her husband, Rob, of 25 years and their 2 boys. She enjoys scuba diving, stand-up paddle boarding, kayaking, yoga, going to the beach, photography, scrap-booking, gardening, and giving back to her community.
Susan says:
Before finding Health Coaching, my personal and professional life was unbalanced. Like many others, I was caught up in the "rat race", working way too hard at a stressful job, not taking time out for self-care or to work on family relationships, and fueling my body with unhealthy food.

The moment that changed everything for me was when I found the Health Coach Institute and learned about healthy, holistic living. Once I started nourishing multiple areas of my life and benefiting from making better choices, both nutritionally and with lifestyle, I felt like I was becoming alive again.

Today I am happier and healthier at 50 than I have ever been. I enjoy a balanced life that includes self-care, leisure, and cultivating meaningful relationships, PLUS a fulfilling career that empowers other people and provides opportunities to serve in my community.
_________________________________
To find out more about Susan, visit her at: www.susanpennhealthcoaching.com
Join Health Coach Institute and Become a Health Coach
Coaching is a great career that you can help others, while also learning how to help your own personal growth. Health Coach Institute is a top health and wellness coaching certification program. Join our Become a Health Coach program and begin coaching in 6 months! If you are already a coach and want to advance your skills, check out HCI's Coach Mastery program. Feel free to get in touch with with one of our clarity coaches directly, by calling 1-800-303-2399.