5 Simple Steps to Kickstart Your Healthiest Life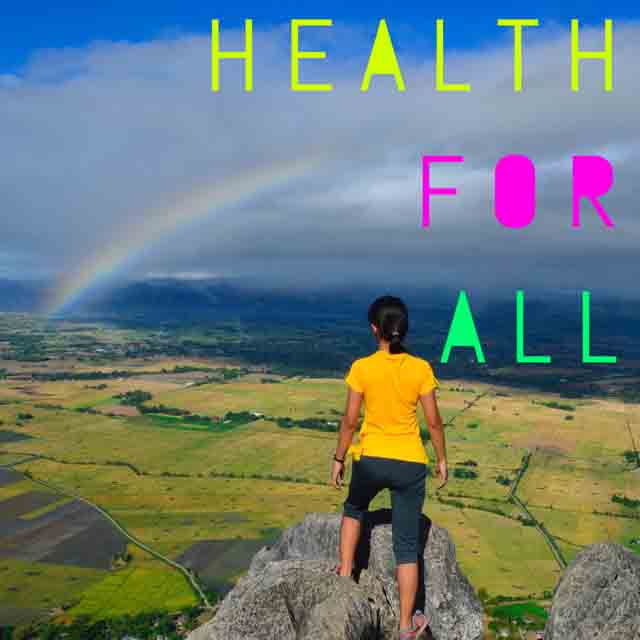 In honor of World Health Day on April 7, we've come up with some of our favorite ways for you to start living your healthiest life today!
But before we share this downloadable goodie with you, just so you know exactly what you're honoring, World Health Day is the brainchild of The World Health Organization (WHO), which was "founded on the principle that all people should be able to realize their right to the highest possible level of health."
Now that is certainly a value that we share at Health Coach Institute! This year's World Health Day theme is: Universal Health Coverage: everyone, everywhere and the slogan is: "Health for All".
We all know firsthand how important health is as the foundation of a happy, alivened, and successful life—however you define success. Define it on your own terms. Similarly, the way you choose to manifest your healthiest self will be unique. So we've outlined five ways for you to have fun playing with kickstarting your healthiest life today.
Before you dive into these steps, remember that you don't have to implement them all at once. Choose one or two to start with and then continue to add on the rest, if they feel right to you. Health looks and feels different to everyone and is not a one-size-fits-all. But just like this year's World Health Day slogan, what's most important is that there is… Health for All!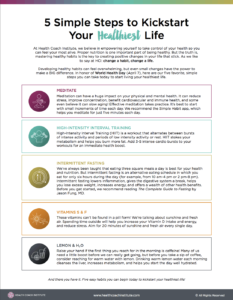 To find out ALL about becoming a Health Coach, call  (877) 914-2242.
MORE TO EXPLORE
You Might Also Like