Mouth-Watering Watermelon Salad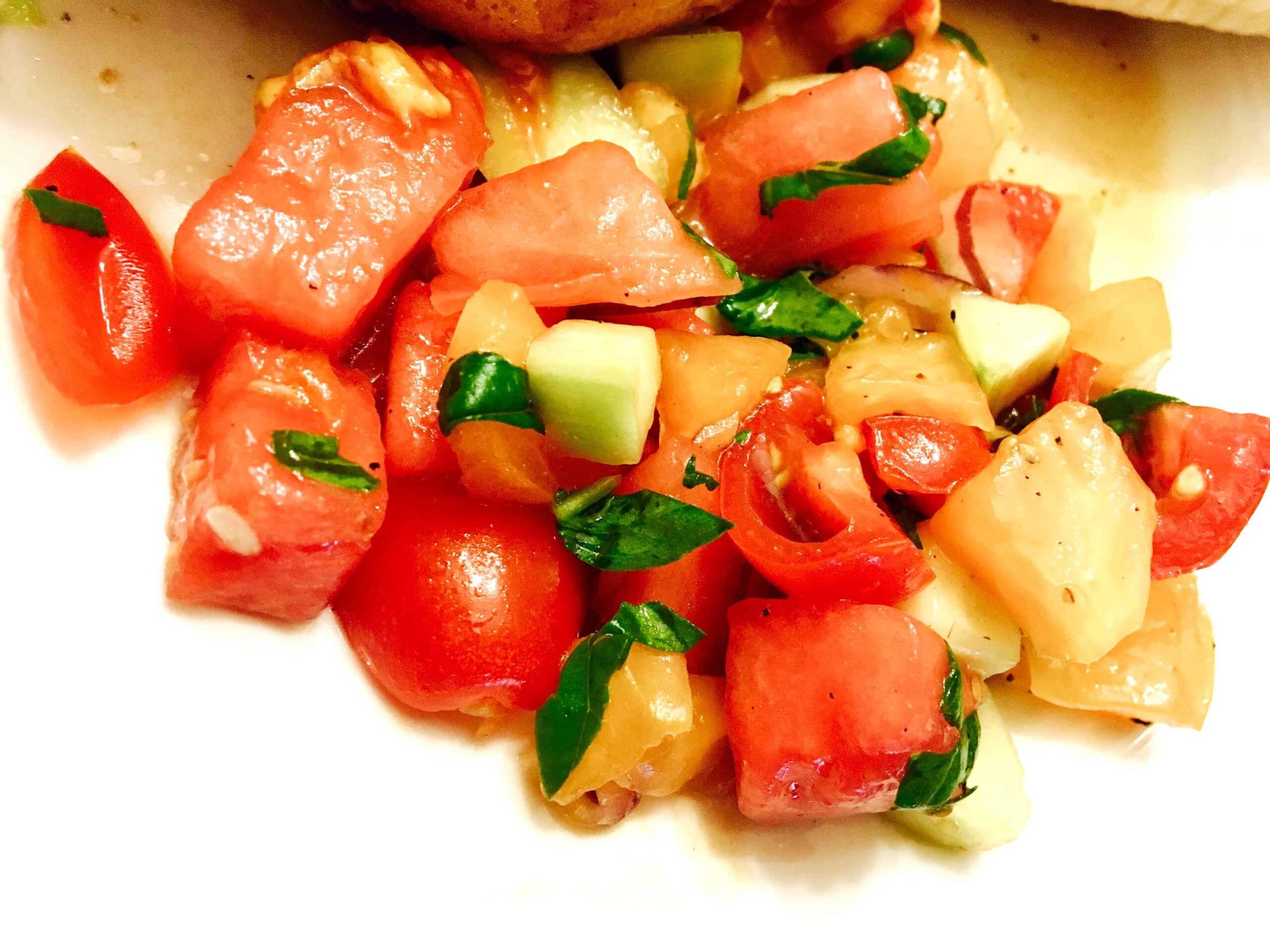 Whether you already live in a sunny climate or you're counting down the moments till summer really beings, this summer salad is perfect for an outdoor BBQ or an indoor dinner with your close friends.
Why do we love watermelon so much? It's subtle sweetness makes it perfect for a dessert or savory dish! It contains a massive amount of water, which is great for your skin and digestion!  AND it packs a punch of Lycopene—a powerful carotenoid antioxidant that gives fruits and vegetables a pink or red color. It's most often associated with tomatoes, but watermelon is actually a more concentrated source.
Enjoy!
-1 c watermelon (seeded)
-3 medium tomatoes (more color the better!) cut into chunks
-1 English cucumber
-1/4 c pickled red onions (you can use raw chopped too)
-1 tbsp chopped mint (fresh if possible)
-1-2 tbsp chopped basil (fresh if possible)
-3 tbsp olive oil
-3 tbsp balsamic vinegar
-2 tbsp lemon juice
-sea salt and black pepper to taste
Combine watermelon, cucumber, tomatoes, basil and mint!
Whisk together olive oil, balsamic vinegar, lemon juice, salt and pepper.
Toss together and add more salt to taste if needed!
Recipe courtesy of Chef David Danielson.
MORE TO EXPLORE
You Might Also Like