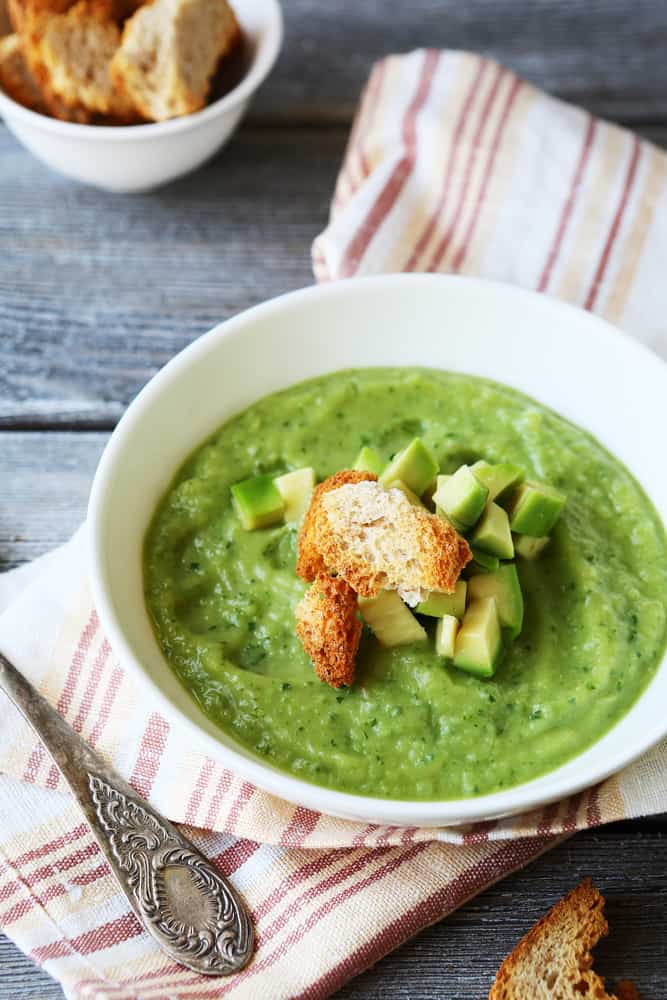 It's halfway through July and we're still jumping into our Jump into July Challenge and bringing you another superfood recipe today straight from Stacey's 12 Superfood Recipes That Changed My LifeeBook!
And btw, just because it's summer, it does not mean that you have to stop eating soup!
Here's an awesome recipe loaded with green goodness and proteins that'll get you super pumped to get out there and embrace the sunshine and fresh air and do something that makes you come ALIVE—bike, hike, swim, jog, picnic, fly a kite, walk your dog, kick a ball…the list is as endless as the goodies you can add to this soup…

Raw Cilantro Power Soup

• 2 small bunches cilantro
• 1 clove garlic
• Juice of 1/2 lemon
• 1 cup walnuts or pumpkin seeds
• 2 Tbsp garbanzo miso
• 1 Tbsp flax oil OR half an avocado
Add water, enough to properly blend all ingredients in a blender (about 2-3 cups)
Optional: add scallions, chopped avo or cherry tomatoes as garnish
Put all ingredients in a blender. Add 2 cups of water, blend, adding water as you go to blend smoothly. Avo will create a creamier texture. Garnish and eat immediately.
This is one chilling soup to be enjoyed on that hot summer's day. ?
Write to us! We'd love to hear what you thought about this raw soup. Was it your thang? What spin did you put on yours?
Want to find out more about Health Coaching? Call (877) 914-2242.
MORE TO EXPLORE
You Might Also Like