Tracey Levy is a BHC grad, certified Health Coach and founder of Kale With a Side of Fries—a coaching business in which Tracey is rocking it solo with one-on-one sessions, group coaching, corporate coaching as well as cooking lessons!
Check out a snippet of Tracey's day in her life in New York City as a thriving Health Coach…

Workspace flowers are a must! Every morning starts right here!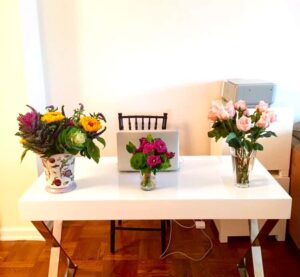 My favorite green tea @irvingfarm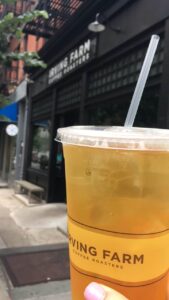 Listening to HCI's Better Than Ever podcast as I walk to my next client session #inspo


Afternoon snack – always adding protein with my fruit!


I spin 3-4 days/week @soulcycle – I'm pictured here with @anandahcarter when we were featured on the blog!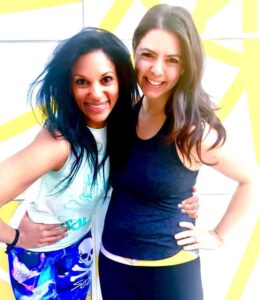 Balance is key – I have my kale but love my fries too!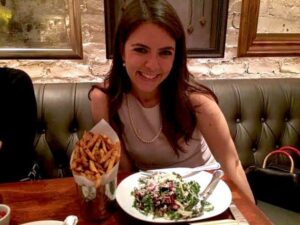 "After failed diets and ten years of professional unfulfillment, Tracey Levy left her career in sales and advertising to pursue a healthier, happier lifestyle as a  certified holistic health coach from the Institute of Integrative Nutrition (IIN).
Today she is the founder of Kale With a Side of Fries, a private practice that works with individuals, groups, and companies to transform their lives with small,  meaningful steps that make the health-life balance accessible, manageable, and enjoyable.
Her services are as dynamic as her clients' needs.  Tracey uses health, wellness, and nutrition as pathways for improving overall quality of life. Every individual is supported by a customized program that provides accountability and clarity where they're needed most.
Life is meant to be nutritious and delicious, and Tracey is helping people strike that balance every day."
To find out more about Tracey and her biz, check out her website at: Kale With a Side of Fries ! 
---
To find out more about Health Coaching, call  (877) 914-2242.