Follow A Day In The Life Of An HCI Coach With Maya Henry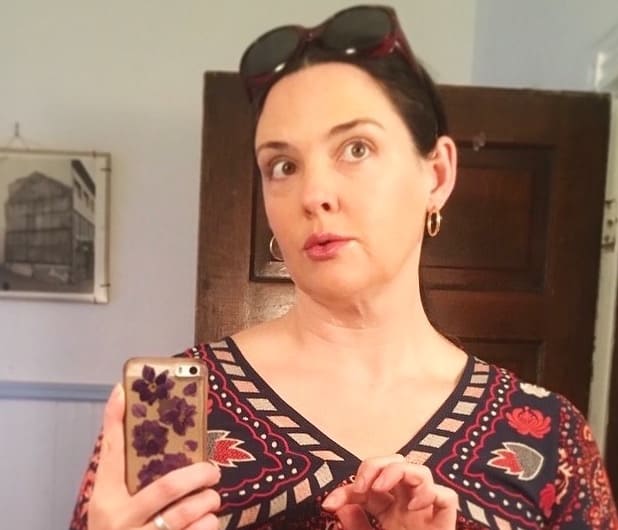 I used to have an early morning routine that included lemon-water, journaling, and meditation but with a one-year-old in the house I take my sleep when I can get it. So this is generally the first thing I see in the mornings these days. Everyone in my family gets pretty much the same thing every day for lunch: sprouted grain bread with sun butter, steamed or roasted broccoli and fruit. I keep puréed apples and pears frozen in ice cube trays in the fridge and add a couple each morning to my younger son's lunchbox. By snack time it has melted and he has apple-pear sauce. #SparktheChange


Everyone in my family is having a green smoothie for breakfast! My one-year-old is a serious smoothie drinker. Today I am serving up kale-cantaloupe-banana-raspberry. I serve the boys theirs first and then add some protein powder and spirulina to mine to keep me full until lunchtime. #DayInTheHCILife #SparktheChange


Everyone in my family is well fed so it is time for me to head upstairs and get dressed. This is also when I take some time to sit and set an intention for the day. I use The Five-Minute Journal, which I love. #DayInTheHCILife #SparktheChange
After a few peaceful minutes to myself I get ready for the day. Today I was feeling a serious bohemian vibe so I went with a dress. Now I am all ready to take the kids to school! #DayInTheHCILife #SparktheChange


After school drop-off I make a quick stop in Pittsburgh's Strip District. I love this area, which is packed with little ethnic stores and a huge variety of ingredients but today I've just stopped to pick up some broccoli for dinner tonight #DayInTheHCILife #SparktheChange


I hold my group coaching calls at noon so that the working moms in my Healthy Moms First (http://healthymomsfirst.com/) program can join on their lunch hour. It's also a pretty good time of day to catch people in other time zones. I've had clients as far away as Australia. Today's call was great. One of my clients said, "I don't want to feel guilty, shameful or the need to hide anything that I put in my body." I love witnessing my clients' transformations. #DayInTheHCILife #SparktheChange


Now I am home and up in my office getting ready to start client work. This is another moment where I take time for myself. I never open up email or any work stuff until I complete a short meditation and say my mantra. I love looking at the HCI 5 Phases of Business Growth because it lets me know what I can work on to move myself forward and what I can let go of as I evolve. #DayInTheHCILife#SparktheChange


In the afternoon I have time blocked off to work on redesigning my Healthy Moms First group program. I am very visual and really have to get off my computer and work things out on pen-and-paper, or post-it in this case. HCI gave me the framework for my programs but I have really enjoyed curating the content to suit my clients' specific needs. #DayInTheHCILife #SparktheChange


My husband picks up the boys at school and I usually wrap up work by 4:30 or 5pm to start preparing dinner. Tonight I am making one of my favorite recipes: roasted broccoli pasta. Everything, except the noodles, can be cooked on one sheet pan, including the lemons that get squeezed over the top before it is served. It's super easy to sub in all different types of pasta depending on your dietary needs. Tonight we tried red lentil noodles and they were delicious. You can get the recipe right on my website athttp://www.mealswithmaya.com/recipes
Want to be featured on our page and share a day in your life as an HCI Coach? Contact our support team at support@healthcoachinstitute.com for more info! #DayInTheHCILife #SparktheChange
Maya was also recently featured in Mind, Body, Green with her article The 4 Things That Helped Me Lose 40 Pounds. Check it out!
Ready to fall in love with Health Coaching? Call a Health Coach at (877) 914-2242!
MORE TO EXPLORE
You Might Also Like