We know it's a huge decision to determine whether or not you're ready to change careers and become a Health Coach—not to mention the added task of choosing a Health Coach training! There's so much information out there and it's hard to sift through it all and find the best options for you.
To help you make sense of it all, we've pulled together a ton of information about Health Coach Certification, The Benefits of Obtaining Your Health Coach Certification Online and Why Certified Health Coach Programs Are Gaining Popularity.
On these pages, you'll find everything you need to know about the practical aspects of getting trained as a Health Coach and launching a business. But we thought it might also be helpful to see how practicing coaches are putting their Health Coach certificate training into action building successful careers and changing the world.
Below you'll find three stories from graduates of Health Coach Institute's Become a Health Coach (BHC) program. They're sharing how they've created successful businesses and are inspiring change in the world through the work they do with their clients.
Health Coach: Kathy Murphy, 2017 BHC Graduate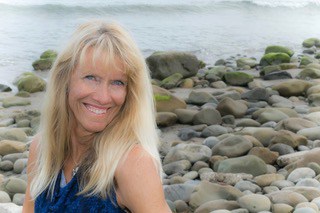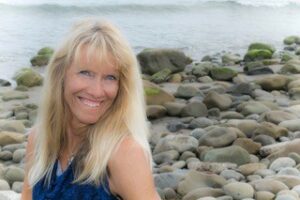 Kathy Murphy calls herself a Bold, Badass Lifestyle Coach.
But before that, she had overcome a lifetime's worth of challenges. She'd endured Lyme disease, cancer, rheumatoid arthritis, the death of her parents, divorce, and a stressful 32-year career.
Then, in January of 2016, Kathy, an avid surfer, took off on a wave and slammed down onto her head. She came to, swallowing a ton of water. She looked up and could see her board, but her body wouldn't move. Her life passed before her eyes and she felt disappointment because she thought God had a bigger plan for her.
But then she felt an invisible force reach down and grab her, pull her out of the water and onto her board. In that moment, she knew two things: her mom had helped her and God did still have a plan for her.
That's when Kathy went looking for her purpose and found HCI. She looked through the BHC curriculum and something clicked. She enrolled and graduated from BHC, then went on to enroll in HCI's HMBA Mastery program.
Kathy says that this process transformed her. "BHC was what I needed to share my gifts with the world. It challenged me personally. The inner work is a challenge, but it's one of the greatest gifts we have."
Kathy entered HCI's $10k in 10 Weeks Challenge, where coaches are challenged to devote time and attention to their business and earn $10,000 (or more!) in just 10 weeks.
Kathy went all in. She knew she had to do it to be the coach she wanted to be. She went from calling herself a Health Coach to calling herself a Bold and Badass Lifestyle Coach. She increased her prices and ended up making more than $13,000.
Kathy learned that she had to take what she loves and what she values most—the ocean, surfing, and helping others, and pour it into her coaching.
"Whatever my client's big wave is, we turn fear into excitement and I encourage them to play full out in their big life waves, doing what they love and creating their dream life."
Kathy now helps her clients turn their fear into excitement, both in and out of the ocean. She works with young girls, aged 12-15, at the Mary Osborne Surf Camp, where she teaches leadership and life skills to girls through surfing.
Kathy also went on to be the grand prize winner of HCI's $10k in 10 Weeks Challenge, and was presented with $10,000 at the spring 2018 HCI Live event. Kathy plans to use that money to create a scholarship program that will ensure every girl from 12-15 has an opportunity to participate in the program, creating the opportunity to make their lives better and powerful leaders of the future.
Says Kathy, "We are never too old, sick, or tired to start again and create our dream life. When we truly connect with what we want, anything is possible."
Health Coach: Scott Leeper, 2018 BHC Graduate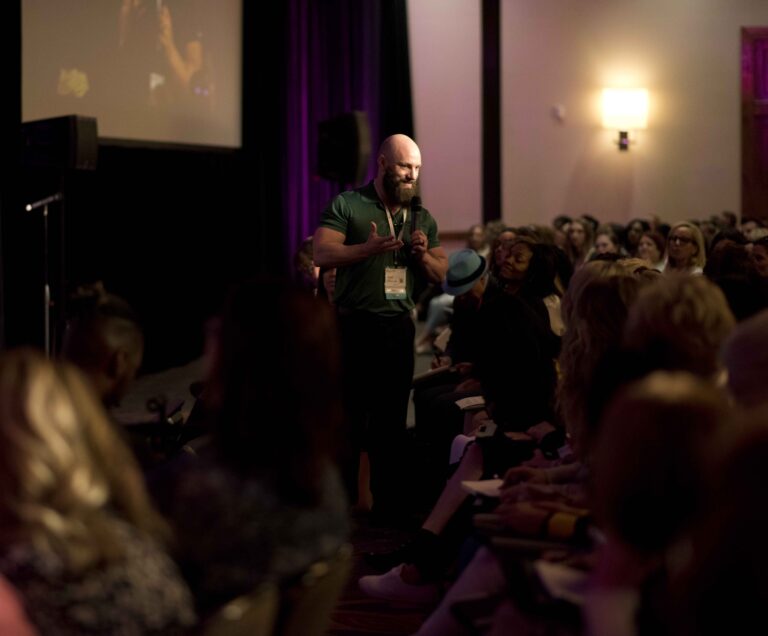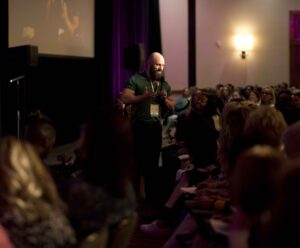 Scott Leeper started his career in the Marine Corps. After his father passed away, Scott dealt with some difficult transitions in his life, including struggles with alcohol, a temporary separation from his wife, being forced out of the military, and dealing with his father's death.
Dealing with all of those challenges, particularly the death of his father, taught Scott a mental strength he'd never had before. He says, "I was in a hole, expecting someone to pull me out of that hole. But what I came to realize is that people were trying to give me the rope, but I had to pull myself out."
Scott realized he wanted to get his life and his health back on track. He eventually decided to become a Health and Life Coach. He enrolled in BHC and graduated in 2018. Scott launched a coaching business to help people gain different perspectives and change their mindsets.
Scott realized that you can't expect someone to walk into a gym and just immediately change their lifestyle without first changing their mindset. He believes Health and Life Coaching gives people much better results than just focusing on nutrition or an exercise plan.
"I can teach people to pick things up and put them down all day long; however, if that person does not have it in their mind to truly make certain habit or lifestyle changes, as soon as life throws a curveball at them…they will go right back to where there were."
Scott works with men specifically, because he believes men need coaches to help them break barriers down and follow their dreams. He helps his clients change their habits and mindset, and offers a 90-day Total Transformation program and a 14-Day cleanse.
Scott says that he's a totally different person now and lives with an "attitude of gratitude", finding positivity in all situations. He is happy because he is controlling the path of his life.
Health Coach: Rachel Beck, 2016 BHC Graduate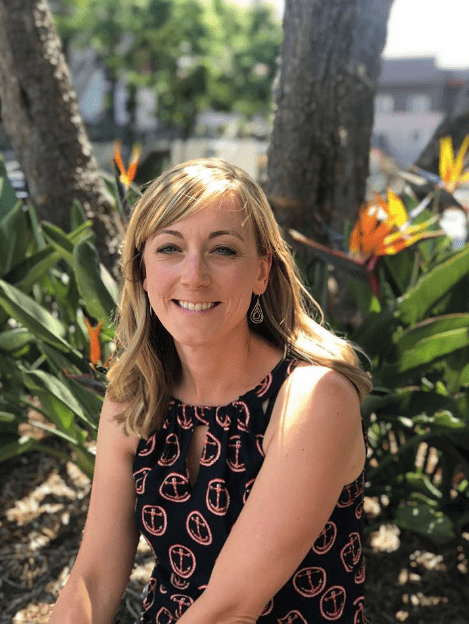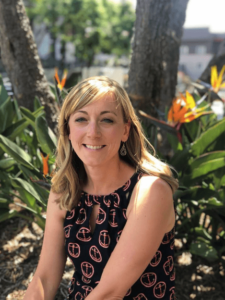 Rachel had a stressful career in HR, but when she experienced a sudden job change, she took time off to start walking, running, and improving her nutrition to address symptoms she was suffering from Hashimoto's disease. She also took time to reflect on what she wanted to do with the rest of her life. She wasn't sure she wanted to go back to a job in HR.
One day, her daughter asked her what she thought she should do when she grew up. Rachel said, "Well, whatever you do, honey, I just want it to make your heart sing." Her daughter then asked, "Mommy, is what you're doing making your heart sing?" Rachel thought, Oh no! I can't answer that question!

Rachel had spent months before this time transforming her own health and wellness and had seen some posts on Facebook about Health Coaching. She thought, Wait a minute, if I love to help other people, and I love this health and wellness stuff, what can I do with that? So she reached out to a former colleague who works at HCI and she said, "You'd be a great coach! This is so right up your alley. It's everything you've been doing for yourself but you can pull in your HR experience. You have to do this!"
Rachel looked into coaching programs and ultimately ended up choosing BHC. She successfully completed the BHC program and set off with her plan to coach working moms and kids. She has a client list full of busy moms and is the chair of the wellness committee at her kids' elementary school. Rachel works with clients to discover the "why" behind their motivation to make changes, then helps them focus on their goals, providing support and accountability to help them follow through.
Rachel has built a career that revolves around her and her family's busy life. She begins work after taking her son and daughter to school and is done by the time she picks them up. During her working hours, she works with clients and also spends time growing her business. The best part is that Rachel has time to focus on the personal things that also bring her joy. She makes time for working out and says she's much more in tune with who she is and reconnected to her soul.
"This work brings tears to my eyes. I get off my coaching calls with my clients and I'll jump up and say, 'I love my job!' It's really hard to call it a job because I have so much fun. What I loved about HR was that I could help people. But what frustrated me about HR was, I was helping them with performance reviews [not changing their lives].
I'm in the driver's seat again. I'm creating my destiny, I'm changing our family's legacy, I'm happy, I'm healthy, I feel good, I have energy…so very, very different from who I was before."
Should YOU Pursue a Health Coach Certification?
As you can see, we have some pretty amazing graduates and we're so proud they all found the courage to step boldly into their future and pursue their dreams.
If you have a passion for health and helping others and think Health Coaching might be for you, we'd love to tell you more about BHC and what a career in Health Coaching looks like.
Become a Health Coach in 6 Months with Health Coach Institute
Coaching is a great career that you can help others, while also learning how to help your own personal growth. Health Coach Institute is a top health and wellness coaching certification program. Join our Become a Health Coach program and begin coaching in 6 months! If you are already a coach and want to advance your skills, check out HCI's Coach Mastery program. Feel free to get in touch with with one of our clarity coaches directly, by calling 1-800-303-2399.